Tenderloin Steak
The most tender beef steak, the Tenderloin, also known as Filet Mignon, offers a fine, juicy texture that is great for the grill, reverse sear, the air fryer and so much more.
USDA Choice, Natural* Angus Beef
No Antibiotics Ever
No Added Hormones
Certified Humane®
Born, Raised & Harvested in the USA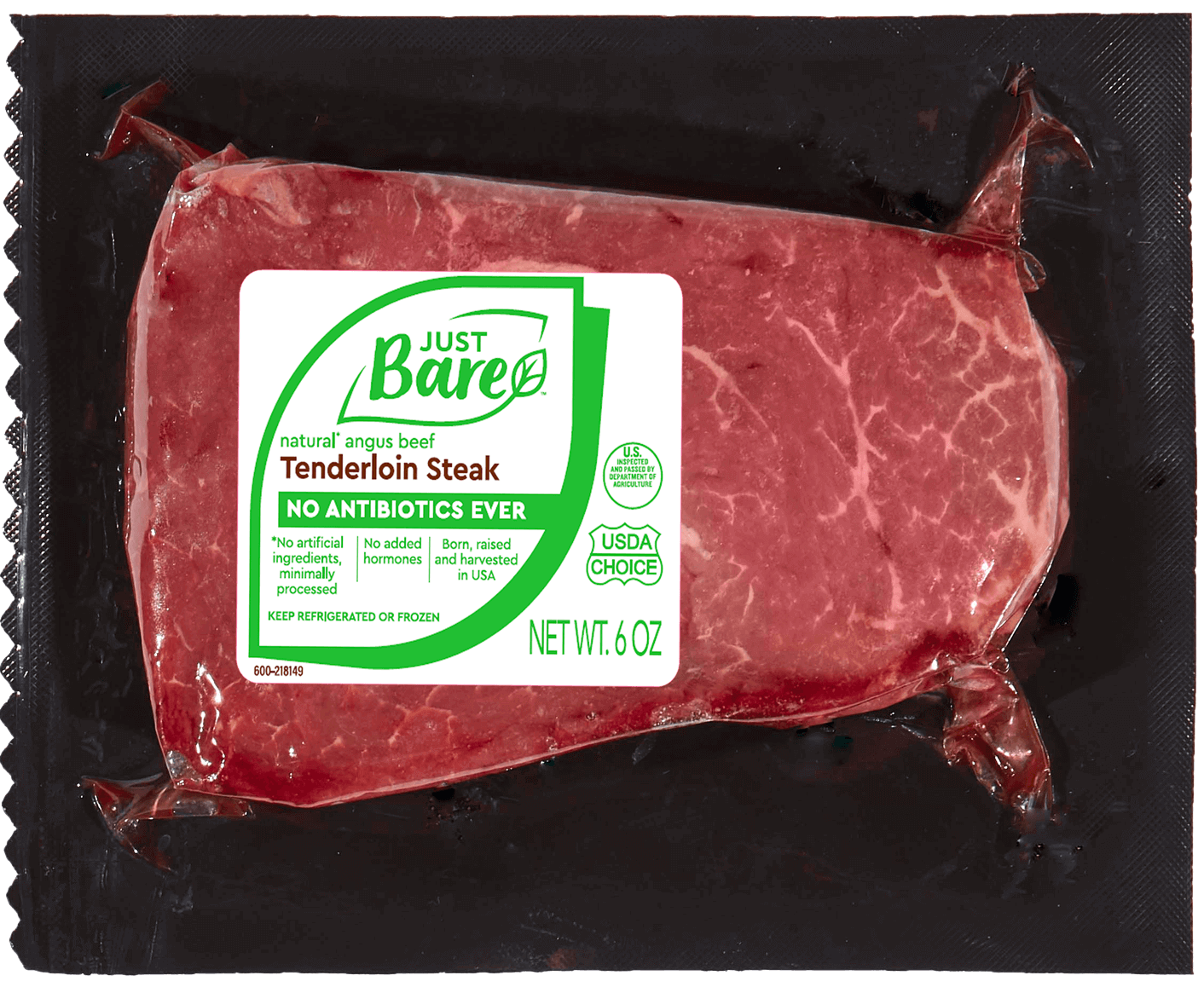 Amount Per Serving
Calories
% Daily Value*
* Percent Daily Values are based on a 2,000 calorie diet. Your daily values may be higher or lower depending on your calorie needs:
Cooking Instructions
GRILLING
Preheat/Prep: Ensuring your grill is clean, bring grill up to temperature (Depending on grill type, approximately 450-500℉). Season steaks.
Cooking: Once grill is up to temperature, place steaks on the grill. Depending on steak thickness, allow to cook for approximately 2-minutes on each side before flipping. For medium doneness, ensure steaks reach an internal temperature of 145℉.
AIR FRYER
Preheat/Prep: Before seasoning steaks, pat dry with paper towel. Preheat air fryer to 450℉.
Marinate: Place steaks in a shallow dish with olive oil and allow to marinate in the fridge for about 10-15 minutes.
Cooking: Remove steaks from fridge and place in air fryer basket. Cook for 6-minutes, flip and cook for an additional 4-minutes. For medium doneness, ensure internal temperature reaches 145℉.
*No artificial ingredients, minimally processed.