Start with a Balanced Base: To pack the perfect bento box lunch, always start with a balanced base. Use a combination of grains or carbohydrates like rice or quinoa, to provide energy throughout the day. Add a healthy dose of vegetables, like steamed broccoli or colorful bell peppers to ensure your kids are getting their daily nutrients.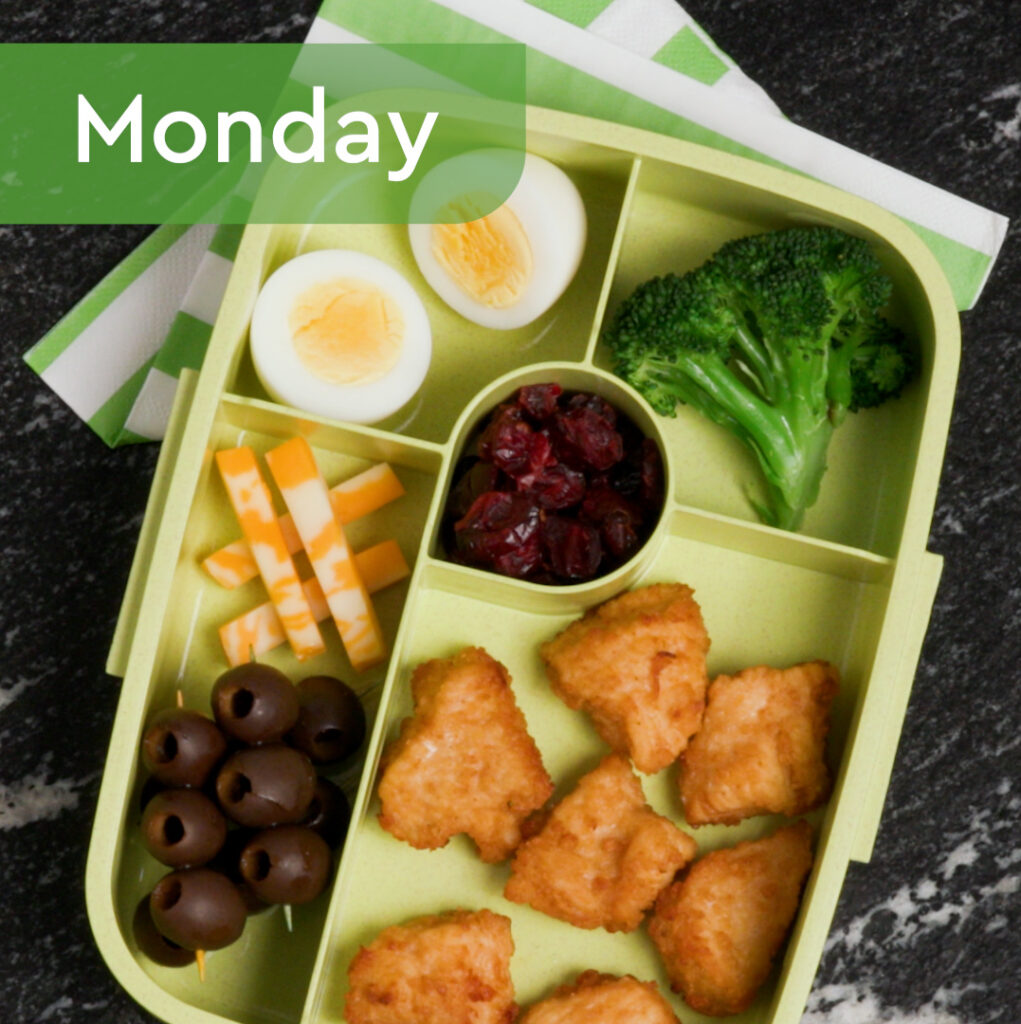 Pump up the Protein: The star of your bento box will be a great source of protein to keep your kids' full until snack time. With at least 16g of protein per serving,

Just Bare

Lightly Breaded Chicken Bites, Strips and Fillets are the perfect protein-packed addition that's both tasty and nutritious. Plus, they're made with all-natural ingredients, making them a wholesome choice for busy moms.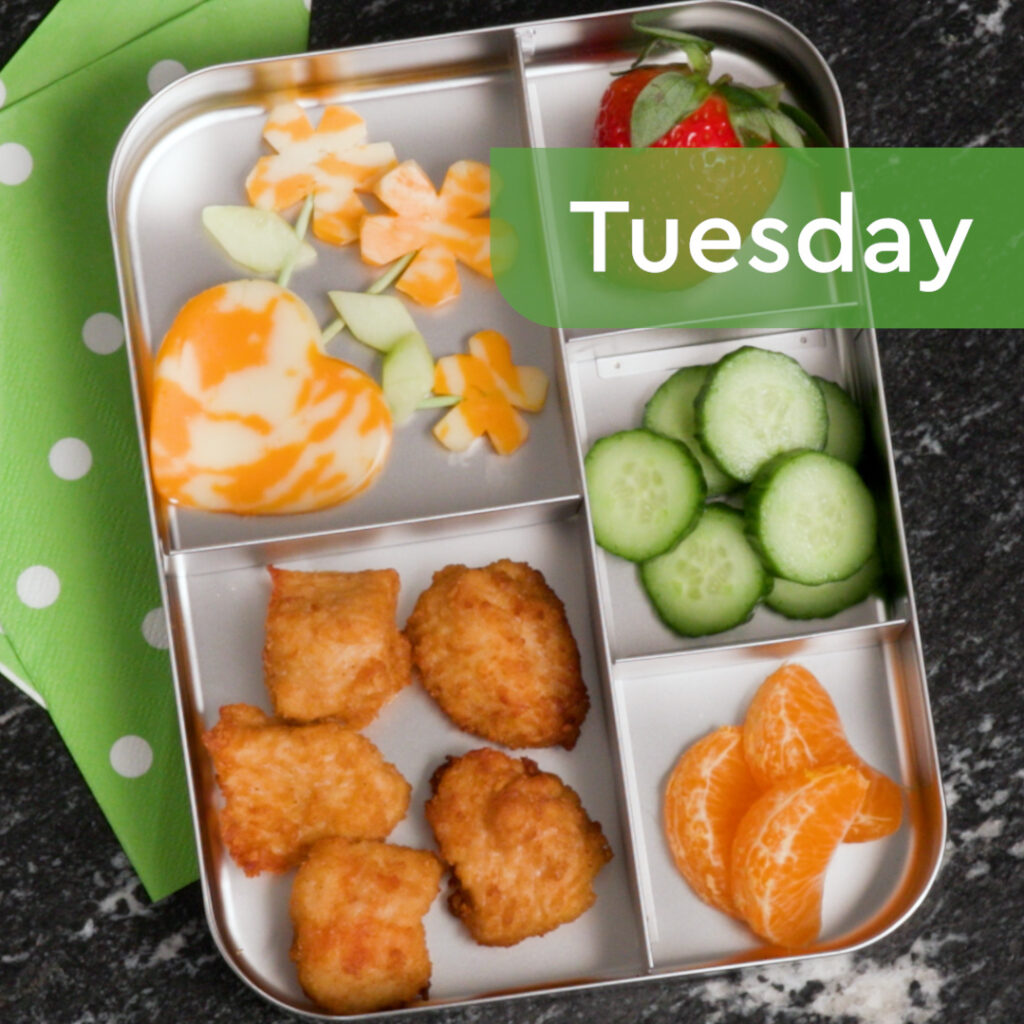 Keep It Colorful: A visually appealing lunch encourages kids to eat healthily. Use a mix of colorful fruits and veggies like cherry tomatoes, carrot sticks, or sliced strawberries. Adding these pops of color will make your bento box more enticing and enjoyable!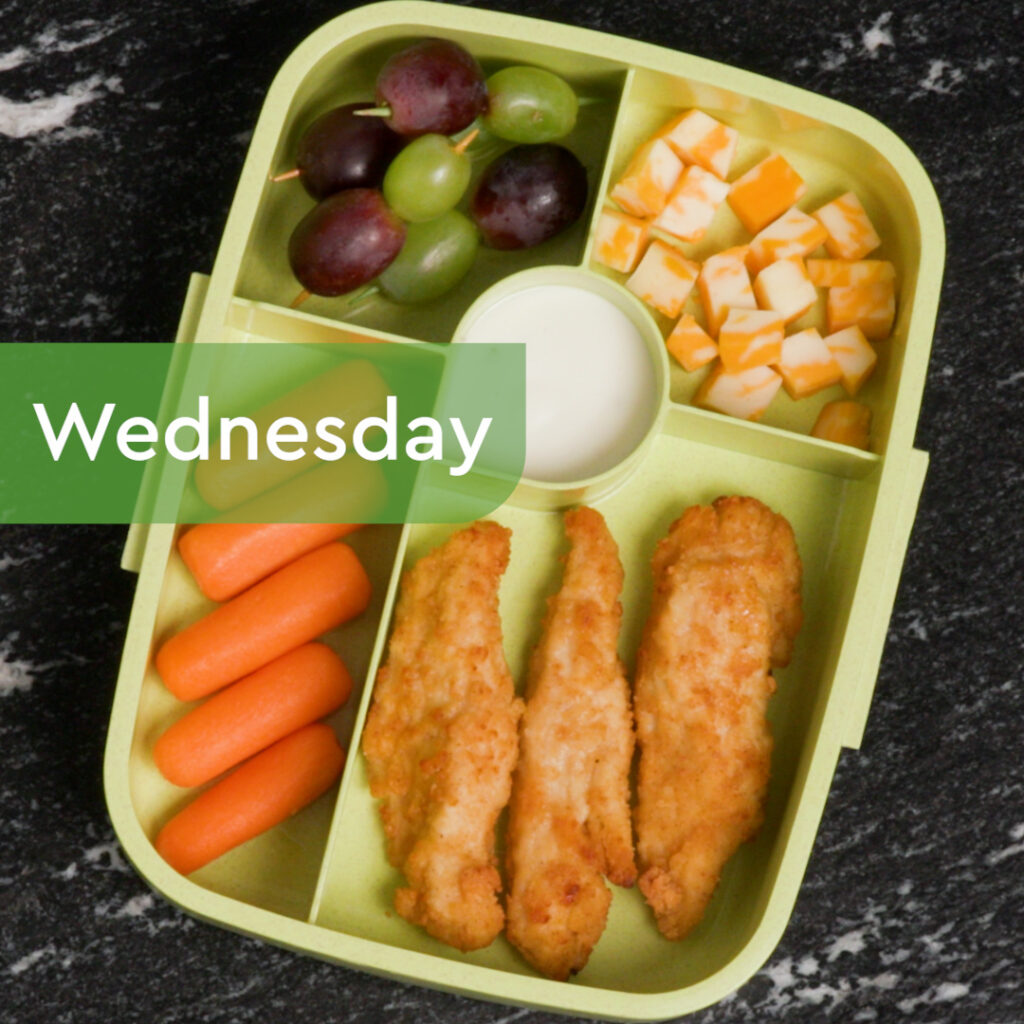 Include a Fun Dip or Sauce: Kids love dipping their food and adding their favorite flavors to mealtime. Try to include a small container to pair fruits, veggies, and

Just Bare

Lightly Breaded Chicken with their favorite sauce or dip. As an added bonus – make your dips homemade to keep things extra fresh!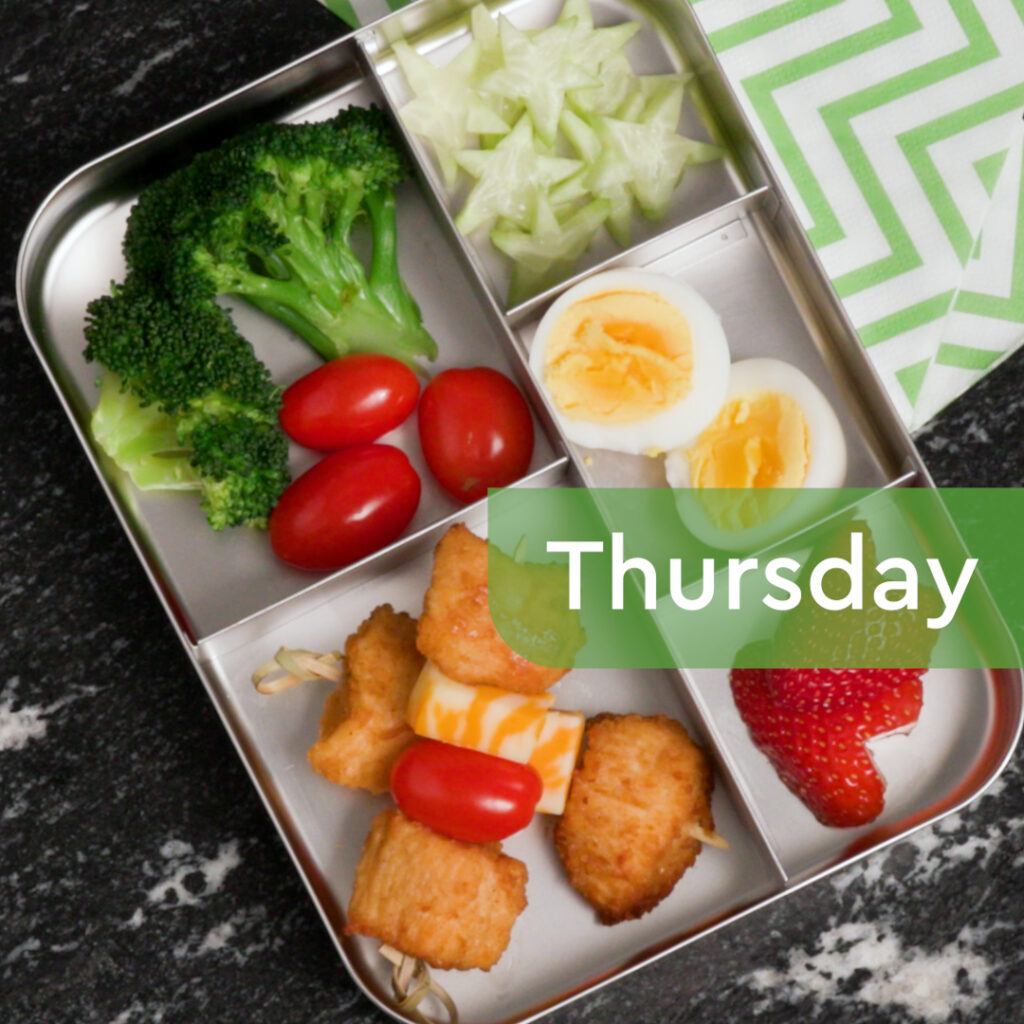 Don't Forget the Snacks: A well-rounded bento box should include a small snack to help curb afternoon cravings. Try adding a handful of trail mix, a few pretzels, or a small granola bar for a little extra treat.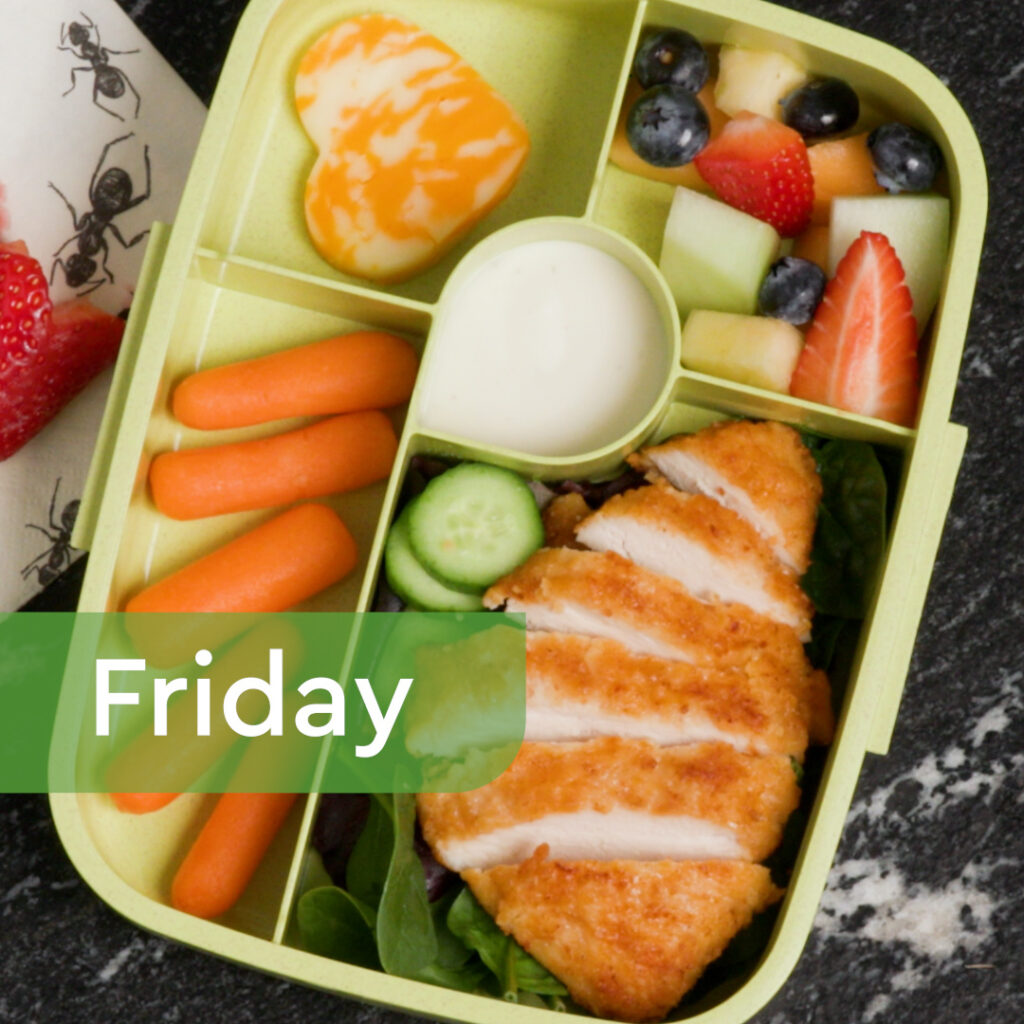 Get Creative with Shapes and Sizes: Turn lunchtime into a fun and interactive experience by using cookie cutters or small molds to create fun shapes with your ingredients. This creative touch will make your child's lunchtime exciting and memorable.
Prepare the Night Before: Start your morning off right by prepping your fresh ingredients, dips and sauces the night before. Just prepare your

Just Bare

Chicken while you're sipping your morning coffee with a quick run of the air fryer. Voilà – the kids are off to school!
A well-rounded, colorful, and fun bento box lunch featuring Just Bare Chicken is a surefire way to encourage healthy eating habits and keep your kids satisfied throughout the day. With these tips in mind, you'll be on your way to creating the perfect bento box lunch for your child. Top it all off with a love note to your sweet sidekick and they are sure to thrive through the school day!