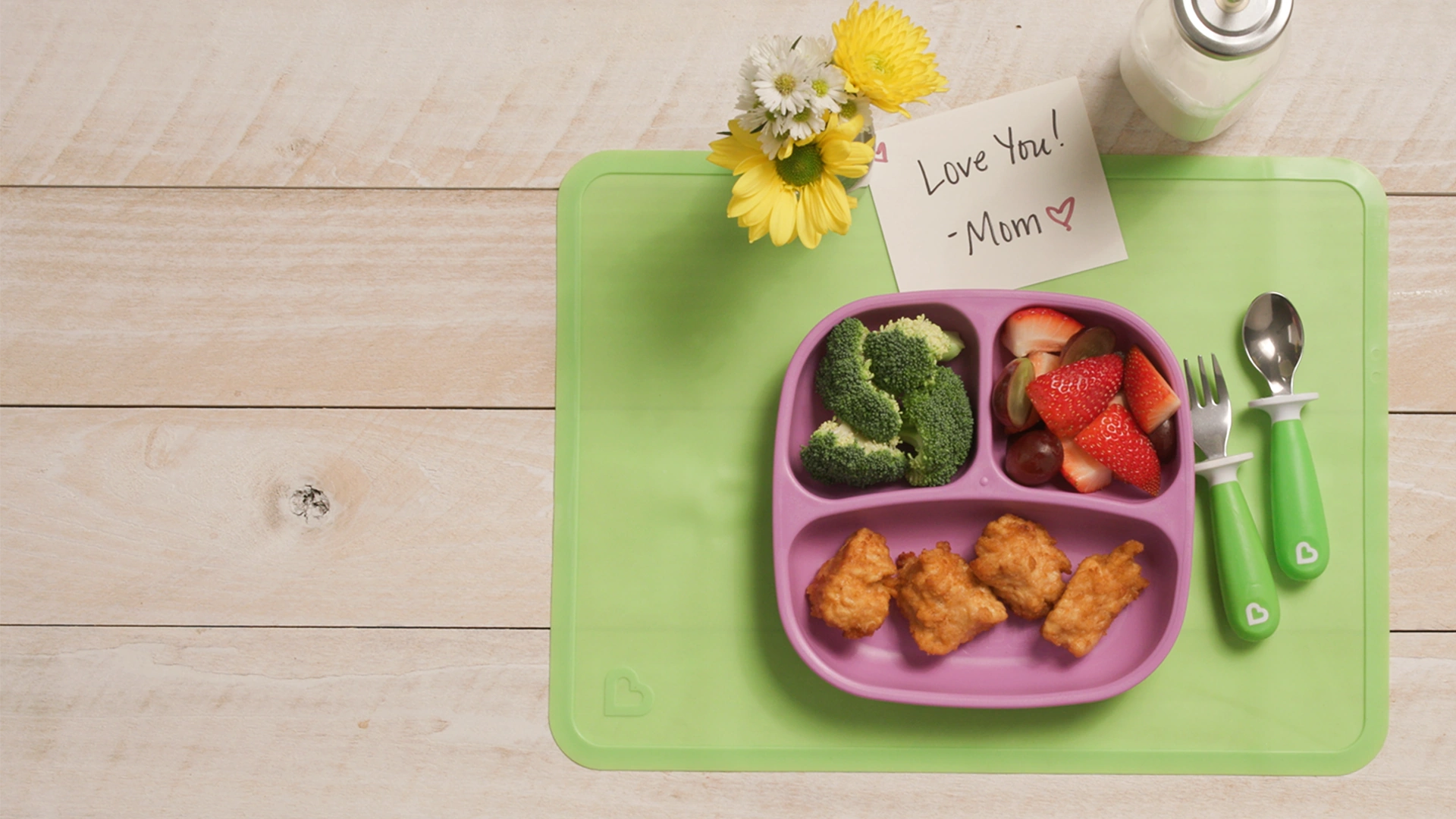 Just Bare

is Mom's
Best Kept Secret!
Just Bare Chicken is the ultimate go-to choice for a delicious and quick dinner that the whole family will love. Check out our latest recipes that will leave you wondering why you didn't buy more!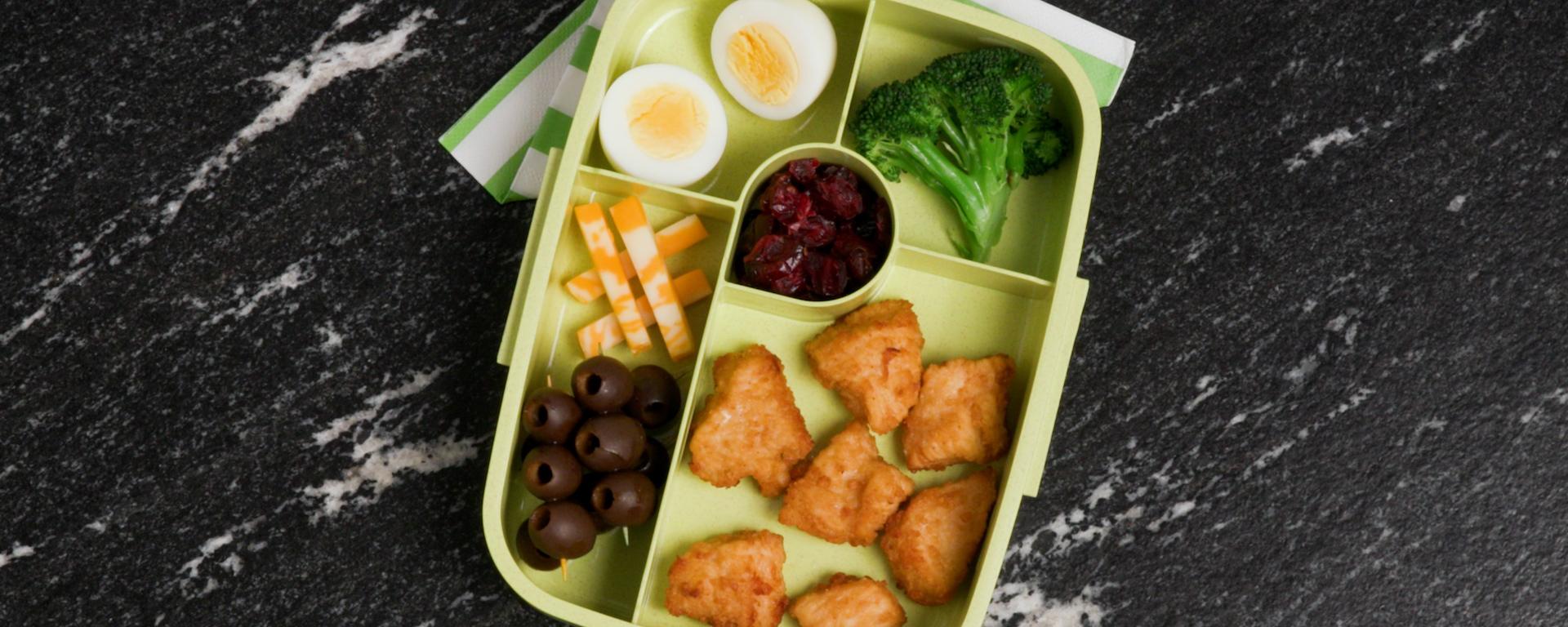 7 Tips for Creating the Perfect Bento Box Lunch
A well-rounded, colorful, and fun bento box lunch featuring Just Bare® Chicken is a surefire way to encourage healthy eating habits and keep your kids satisfied throughout the day.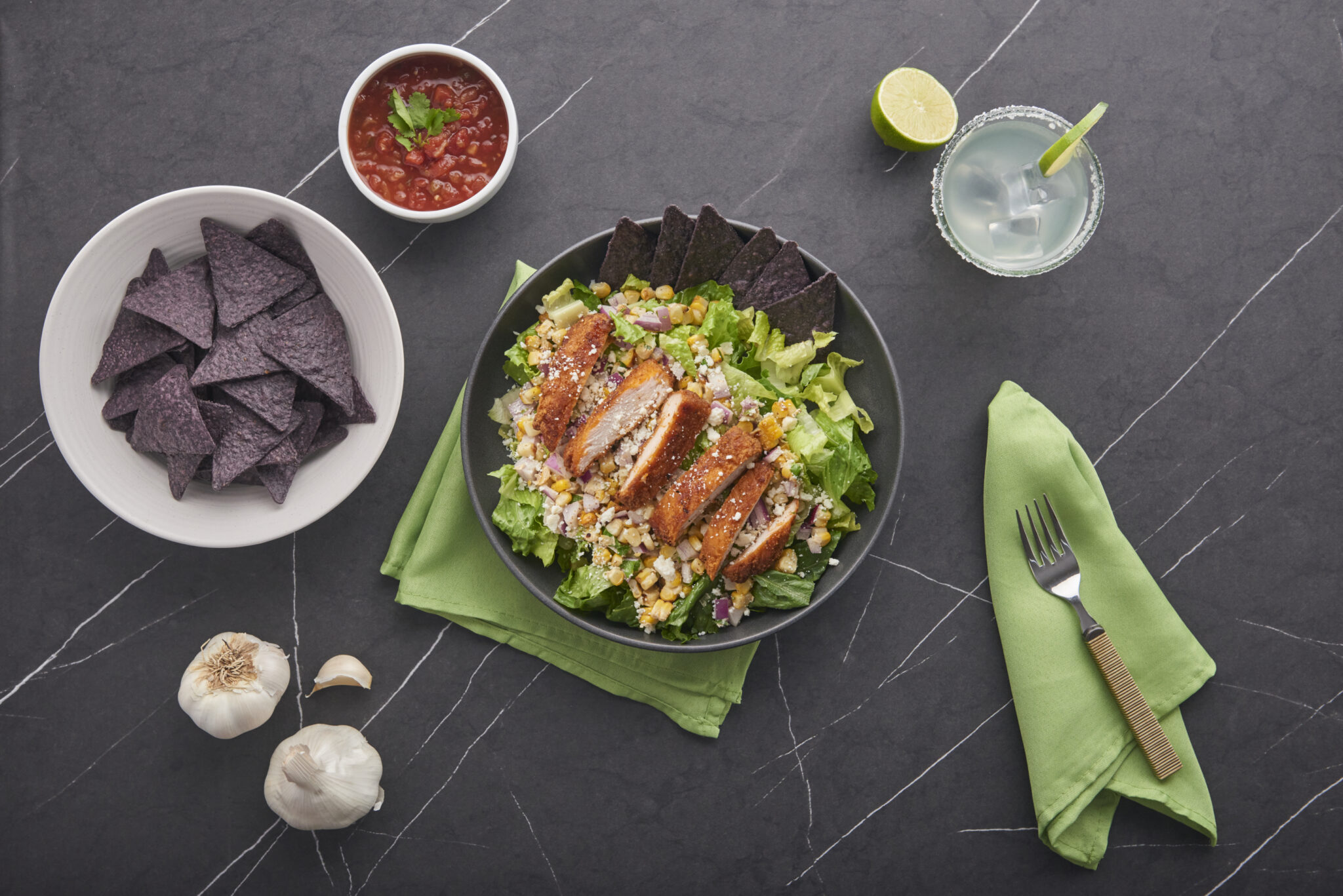 Spicy Mexican Street Corn Taco Salad Avocado Crema
Try our take on a Mexican Street Taco made with Just Bare® Lightly Breaded Spicy Chicken Breast Fillets, air fried and paired with street corn salad and avocado crema served over greens. This easy and refreshing salad hits all the notes for taste, texture and color. The avocado crema lends a cooling effect for the spicy chicken and doubles as a dressing for the greens.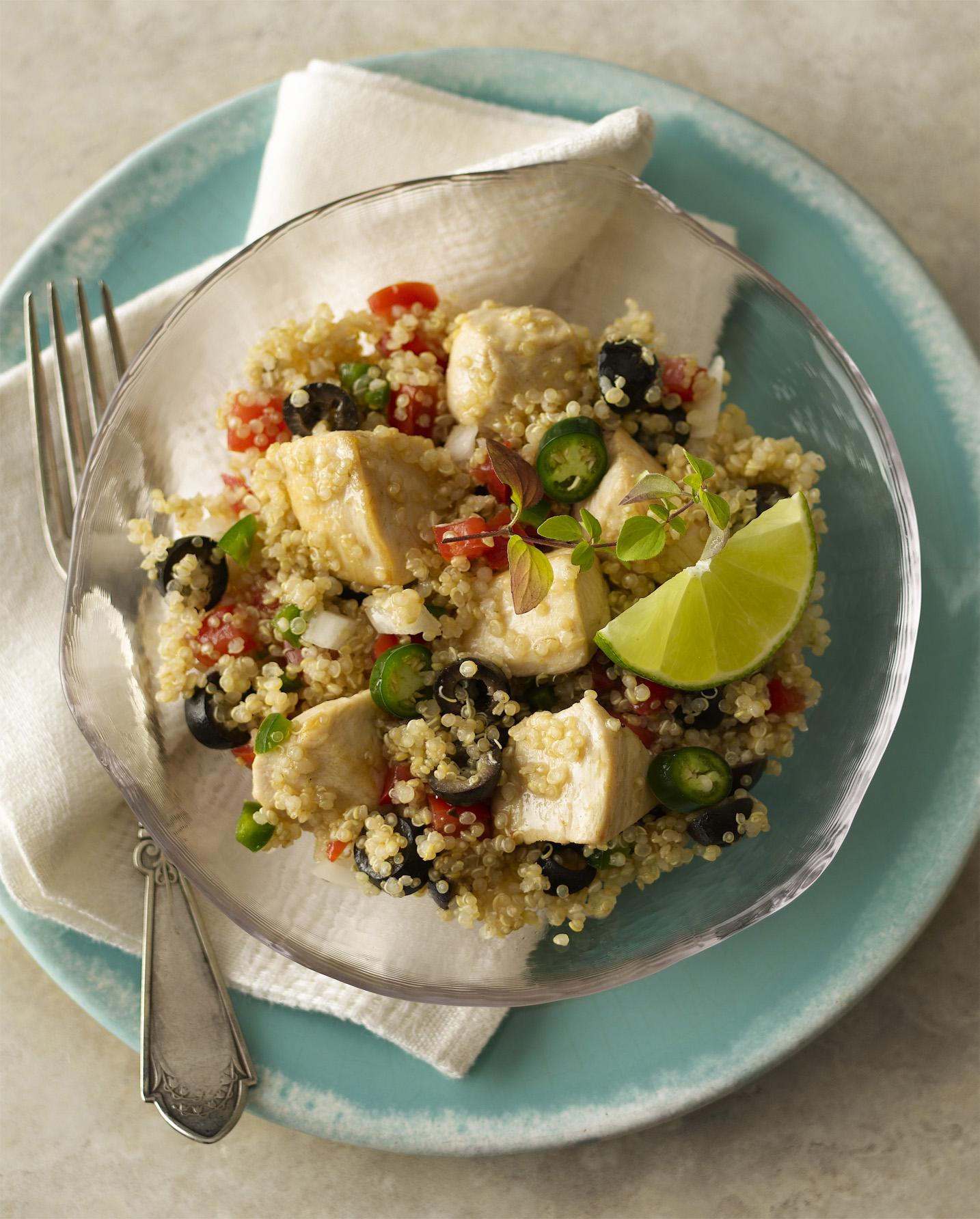 Pico de Gallo & Chicken Quinoa Salad
This 5-ingredient recipe was created by Kim B. and was selected as a runner up in the Just Bare® Just 5 Cooking Challenge in 2011.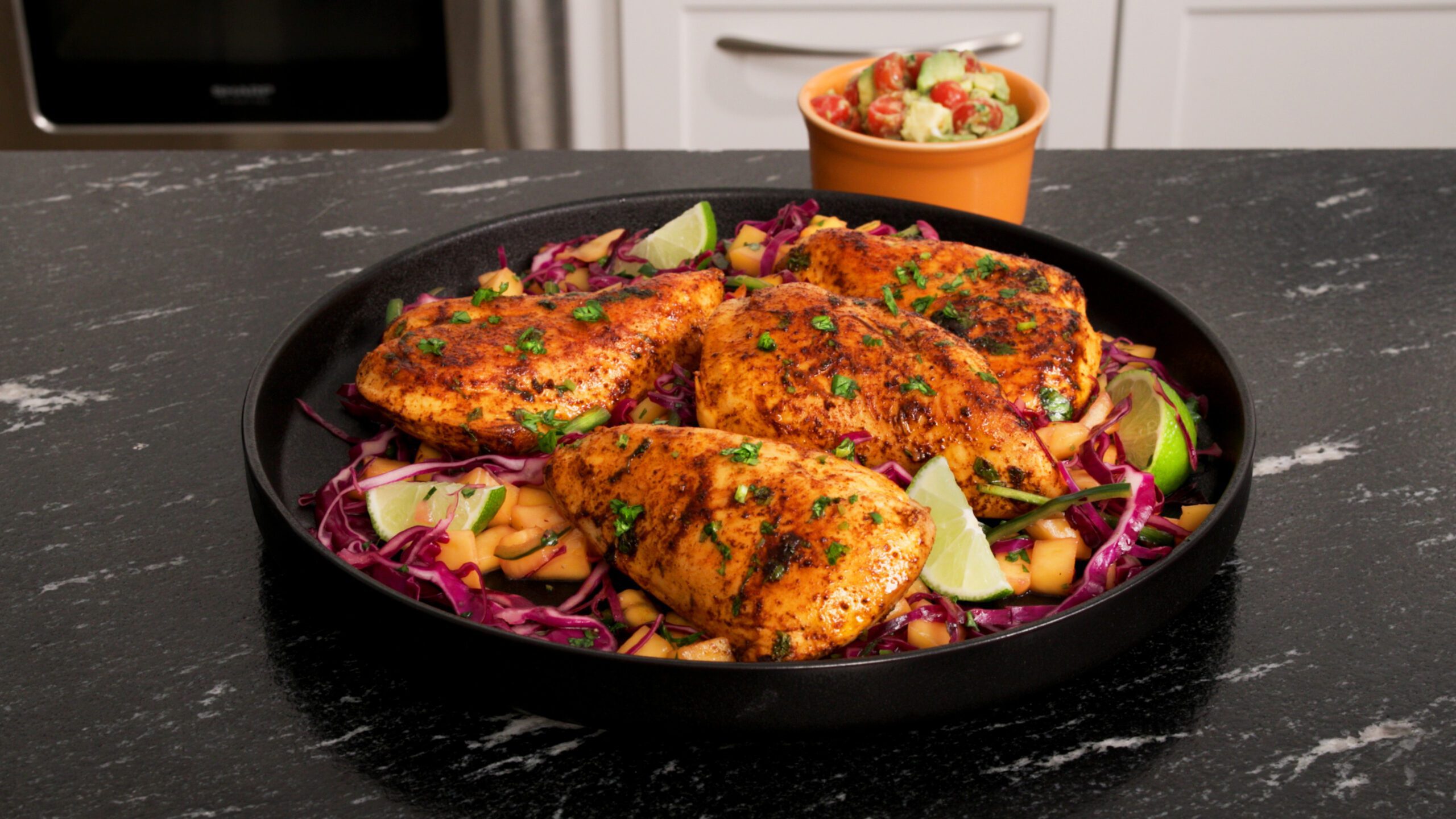 Chipotle Lime Chicken with Guacamole and Mango Slaw
The tropical flavors from the mango slaw pair perfectly with this grilled chipotle lime chicken and chunky guacamole.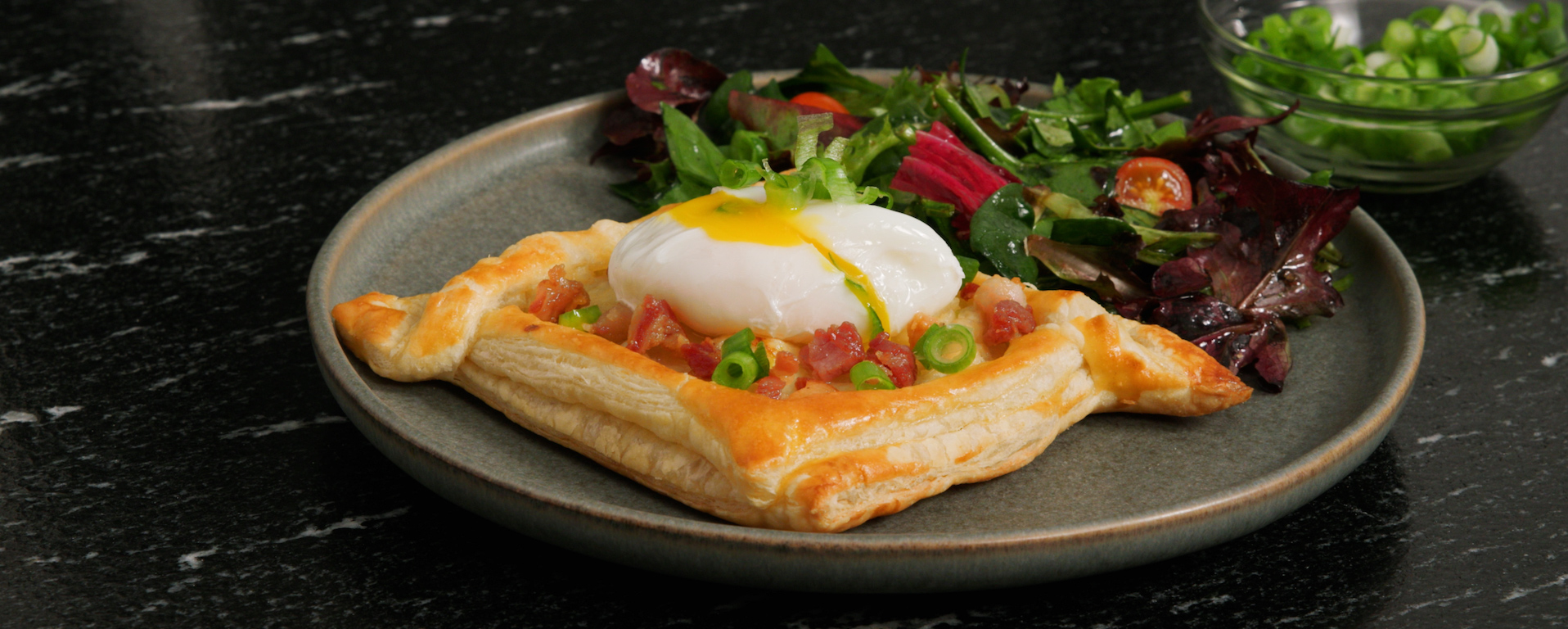 Puff Pastry Chicken Croque Madame
Croque Madame is a traditional French sandwich composed of thick crusty bread layered with ham, Gruyere cheese and topped with a creamy bechamel sauce. This version adds a unique twist by using Just Bare® Chicken Tenderloins, crispy pancetta and topped with an oozy poached egg.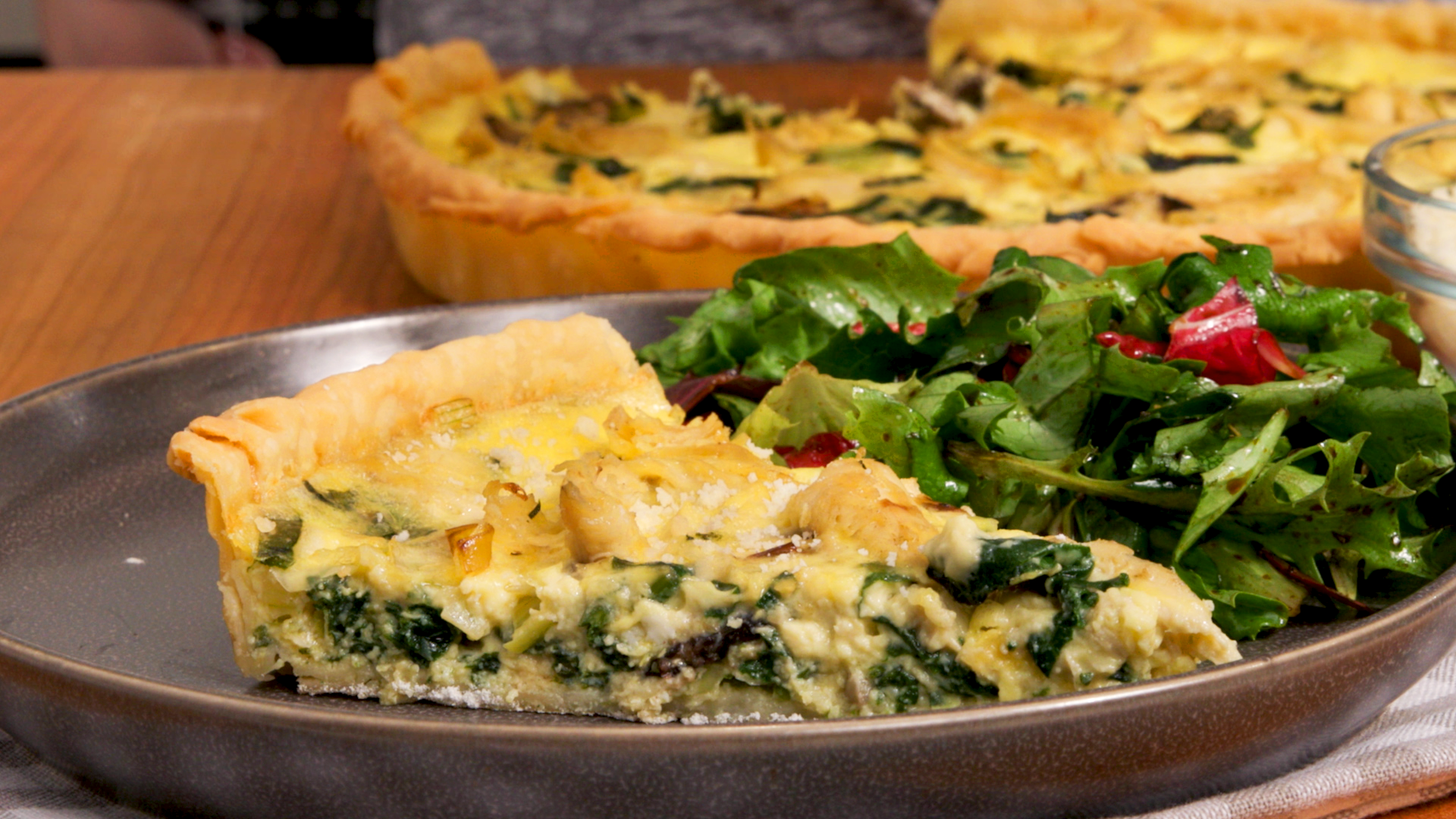 Chicken and Spring Veggie Quiche
This light and flaky quiche includes leeks, mushrooms and baby spinach making it the perfect Spring inspired dish! The chicken is poached in a flavorful liquid called court bouillon which adds a layer of depth to the protein.

A new growing season has arrived and with it comes fresh, local produce.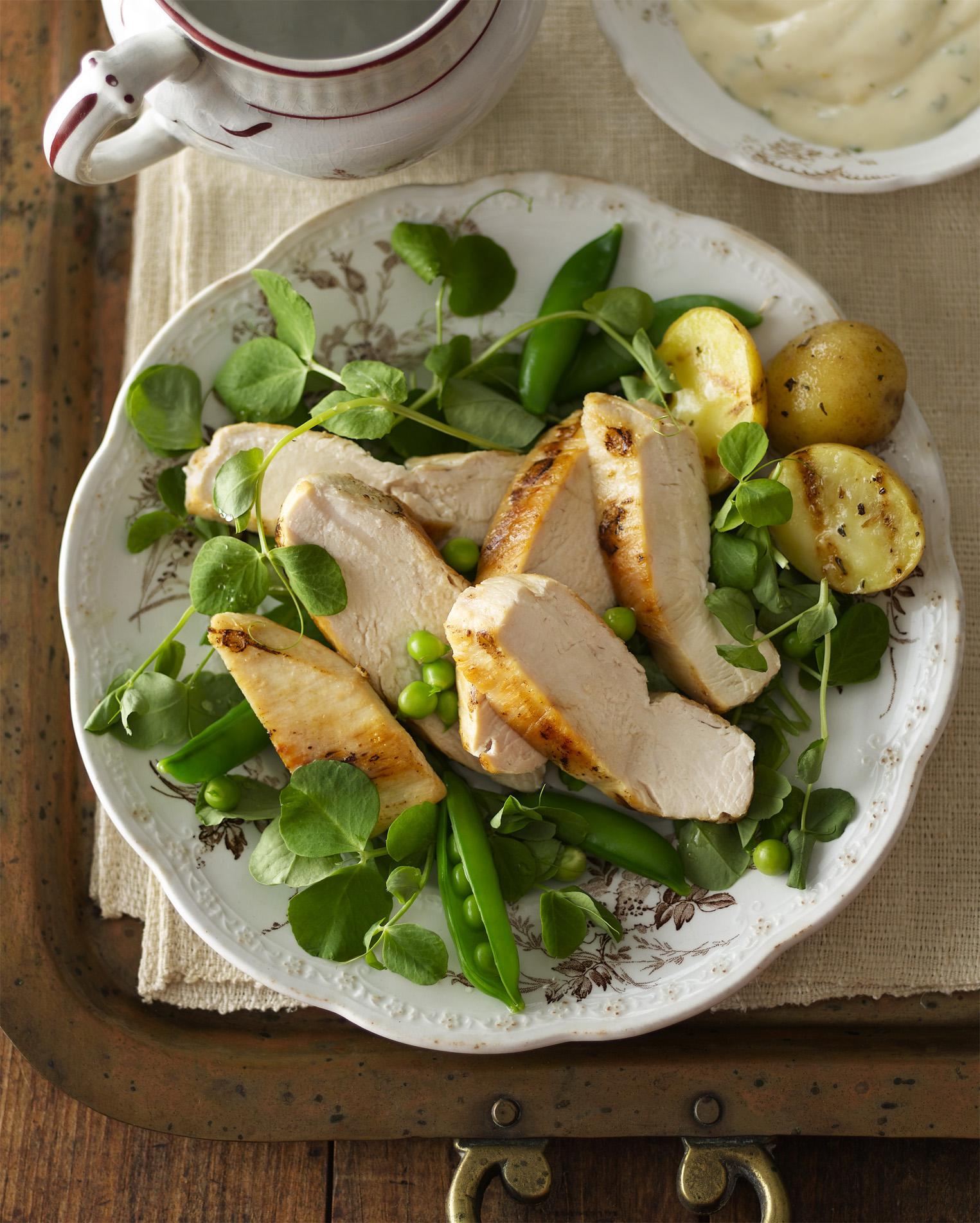 Chicken & Pea Shoot Salad with Tarragon Aioli
Pea shoots have a deep flavor that's uniquely fresh and summery.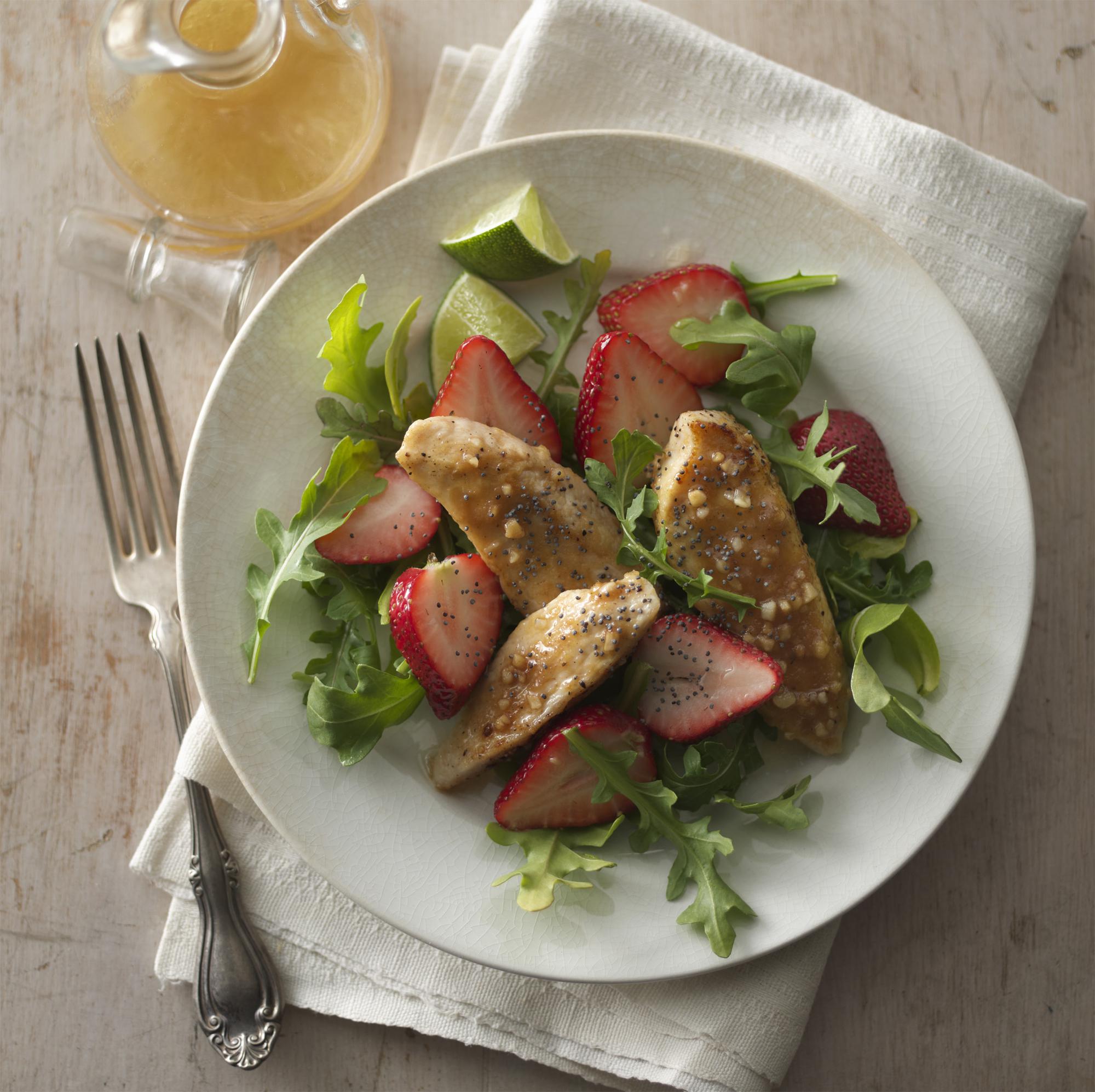 Strawberry Arugula Salad with Glazed Ginger Honeyed Chicken Tenders
Basic glazed chicken tenders with ginger are served atop a spring-inspired salad of strawberries, arugula, and poppy seeds.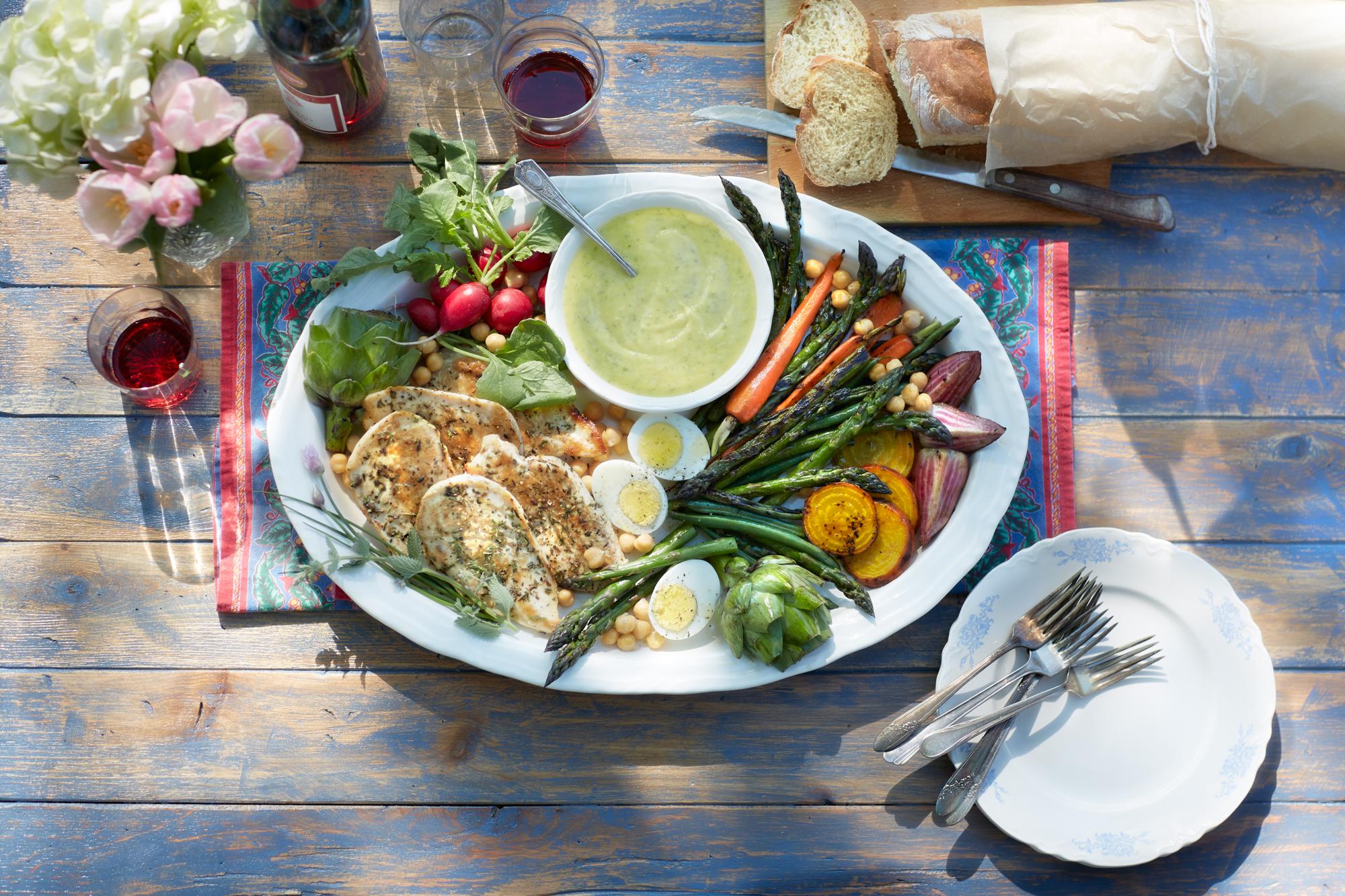 Grilled Chicken Paillards Le Grand Aioli
If you prefer dark meat, use boneless skinless thighs that are pounded out to an even thickness so they grill quickly. Aïoli is really nothing more than a thick, aromatic garlic mayonnaise and is the heart of midsummer celebrations of seasonal vegetables in southern France. Here the mayo is made with roasted garlic and fresh herbs—the perfect sauce for grilled chicken.
Get Fired Up For Grilled Pizza
Two favorites, together at last.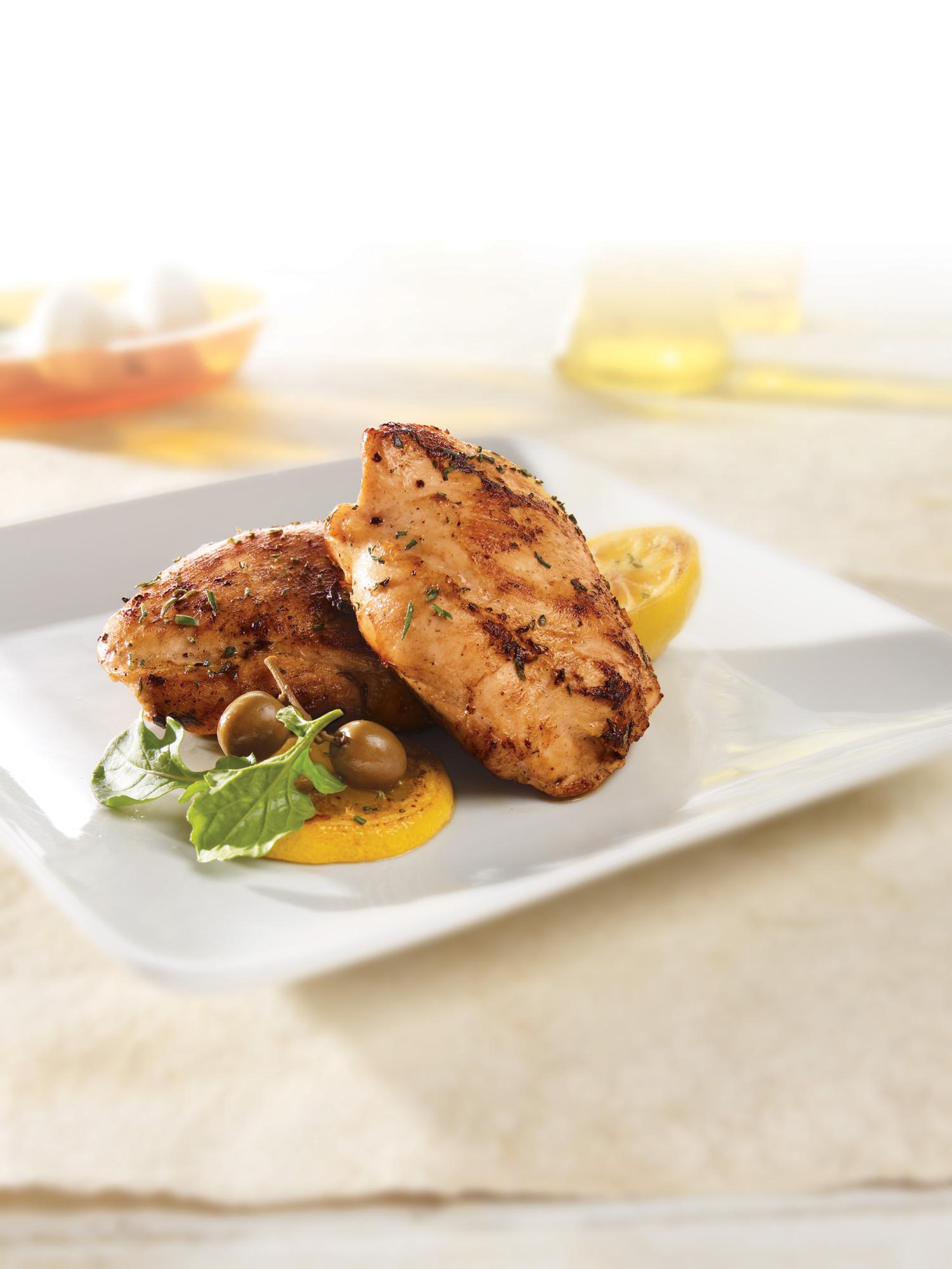 Lemon Rosemary Grilled Boneless Skinless Chicken Thighs
Grilled chicken thighs with a tangy lemon rosemary marinade. Serve with grilled citrus slices, salad greens and olives.
Lightly Breaded Spicy Chicken Breast Fillets
Skip the drive-through and create a delicious spicy chicken sandwich at home with our New Lightly Breaded Spicy Chicken Breast Fillets. Made with boneless chicken breast fillets and packed with protein, our spicy fillets are marinated and breaded in a spicy, southern style for a peppery and slightly sweet heat. Just heat and serve for a premium, restaurant-quality meal in record time.
NO ANTIBIOTICS EVER*
NO ADDED HORMONES OR STEROIDS**
NO ARTIFICIAL INGREDIENTS, NO PRESERVATIVES
22g OF PROTEIN PER SERVING