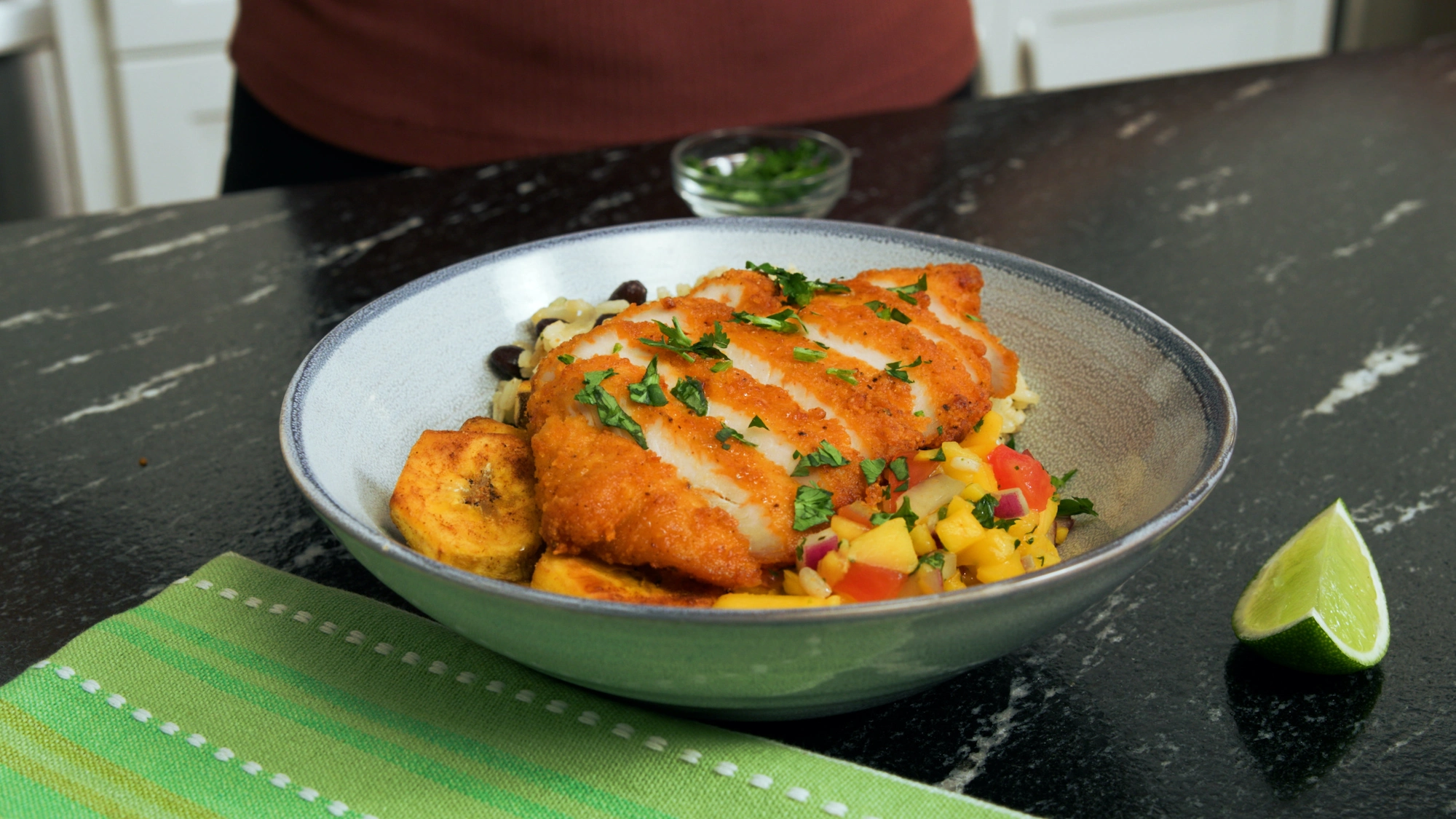 Just Bare

Summer Flavor Vacation!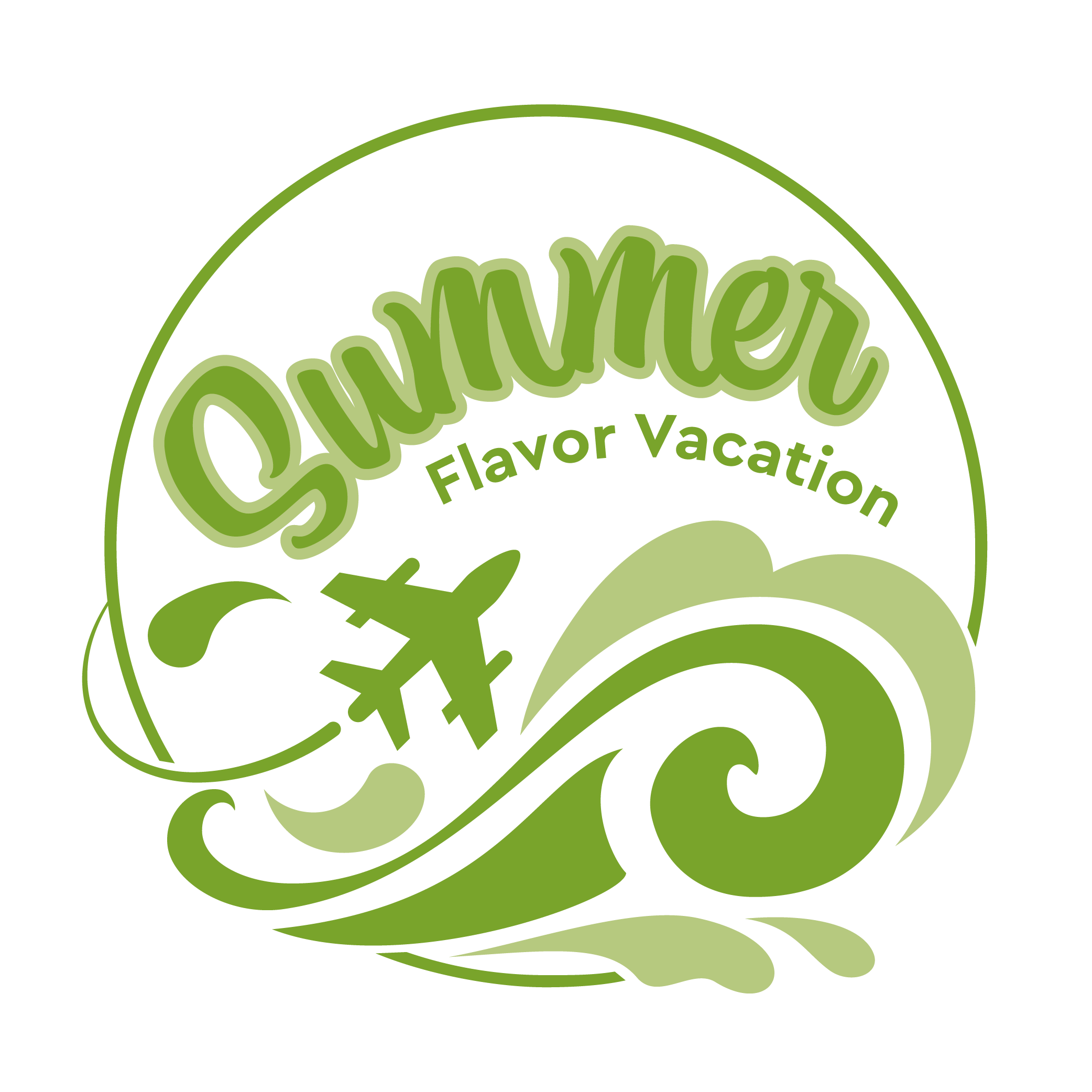 Embark on a journey of pure flavor, adventure, and everything in between with Just Bare! Whether you're bold on the grill or keeping things light this time of year, we've got you covered with cuisines from around the world to excite your family, friends, and guests and elevate your gatherings!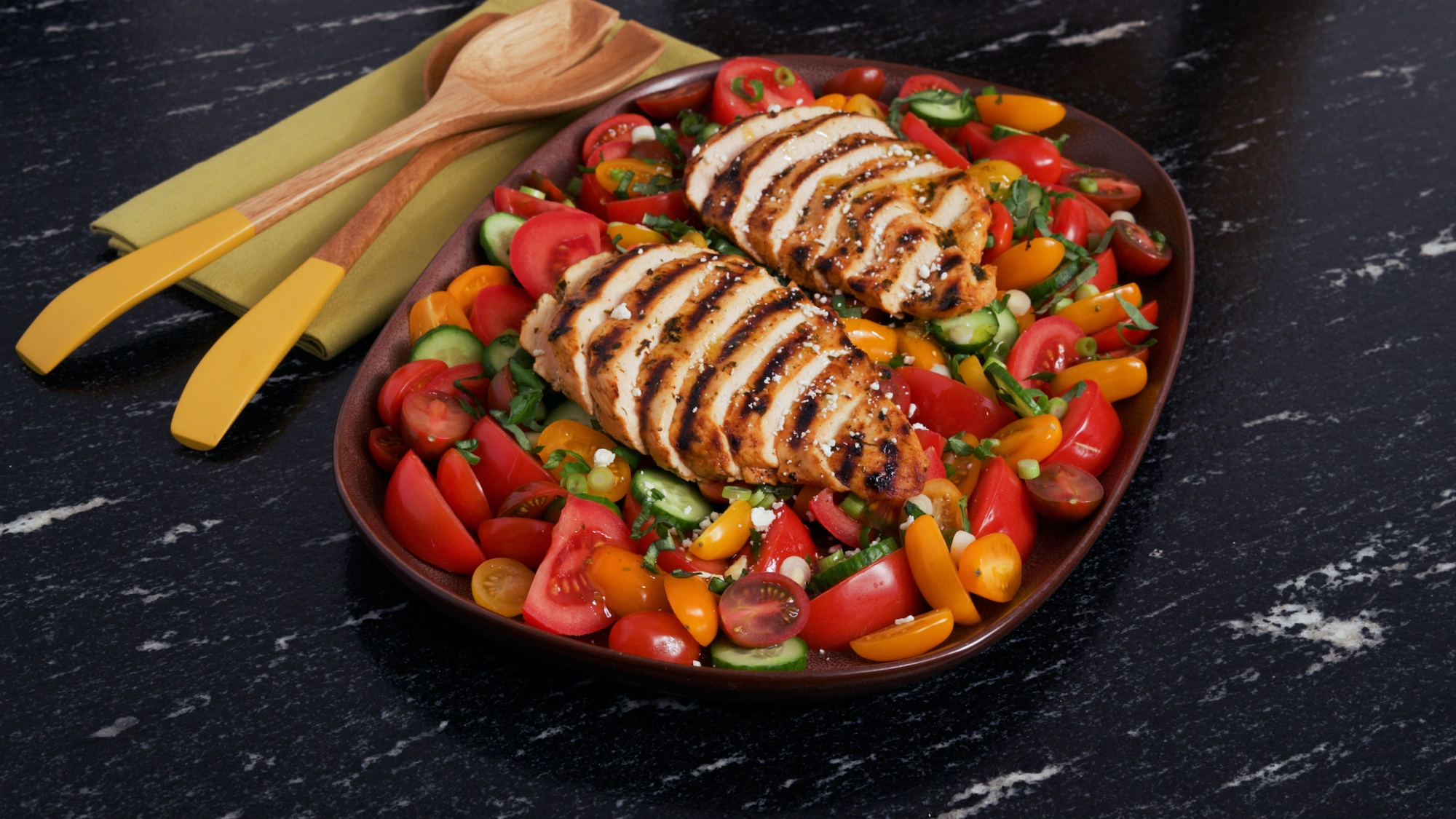 Mediterranean Grilled Chicken with Summer Tomato Salad
This Mediterranean grilled chicken with summer tomato salad is the perfect summertime meal featuring bright and fresh ingredients. The beautiful salad features ripe and juicy tomatoes in all shapes, sizes and colors.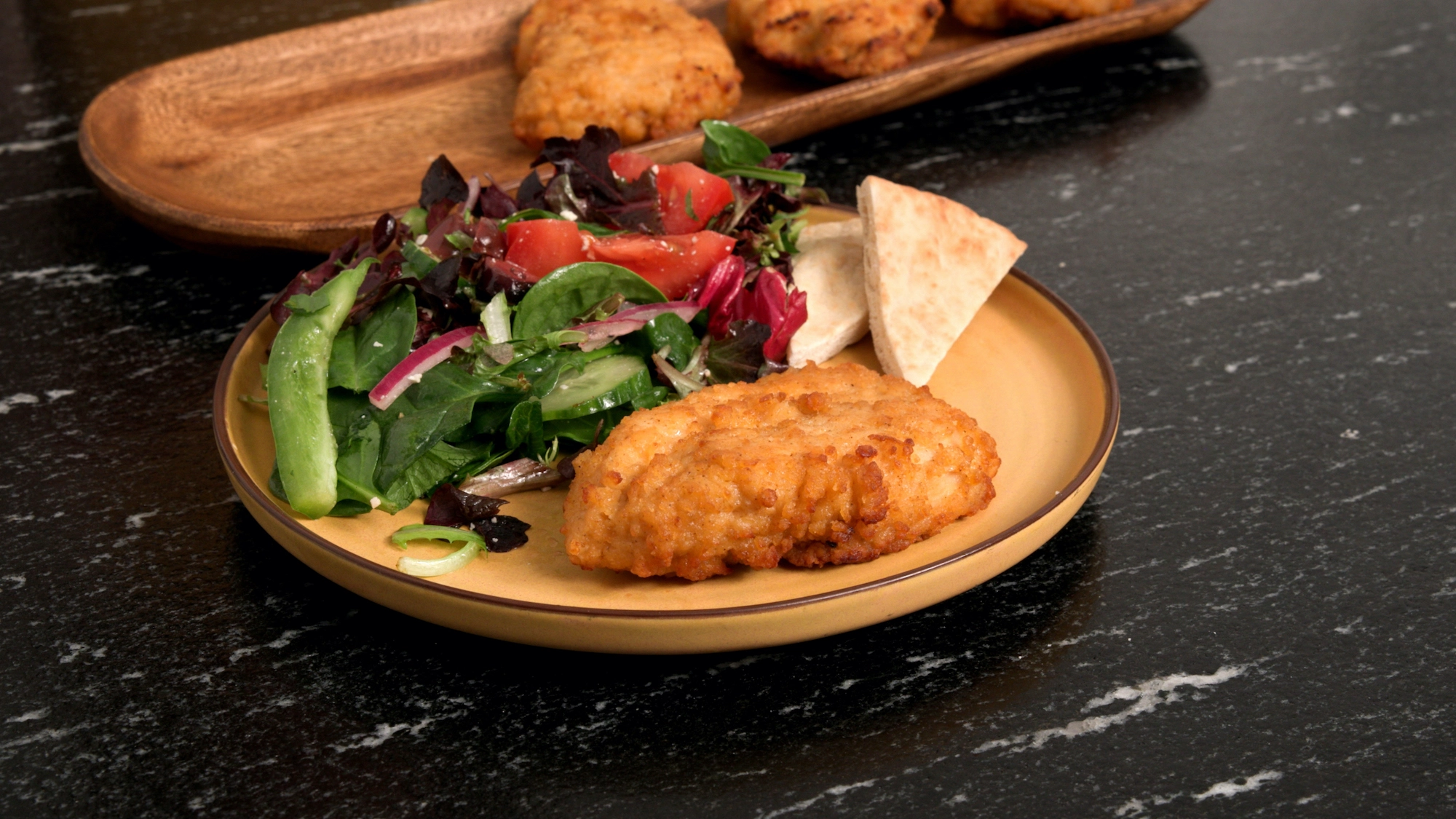 Greek Crispy Chicken Salad
Juicy and crispy chicken, creamy feta and crunchy vegetables will have you thinking that you're dining at a waterfront restaurant in Mykonos, Greece!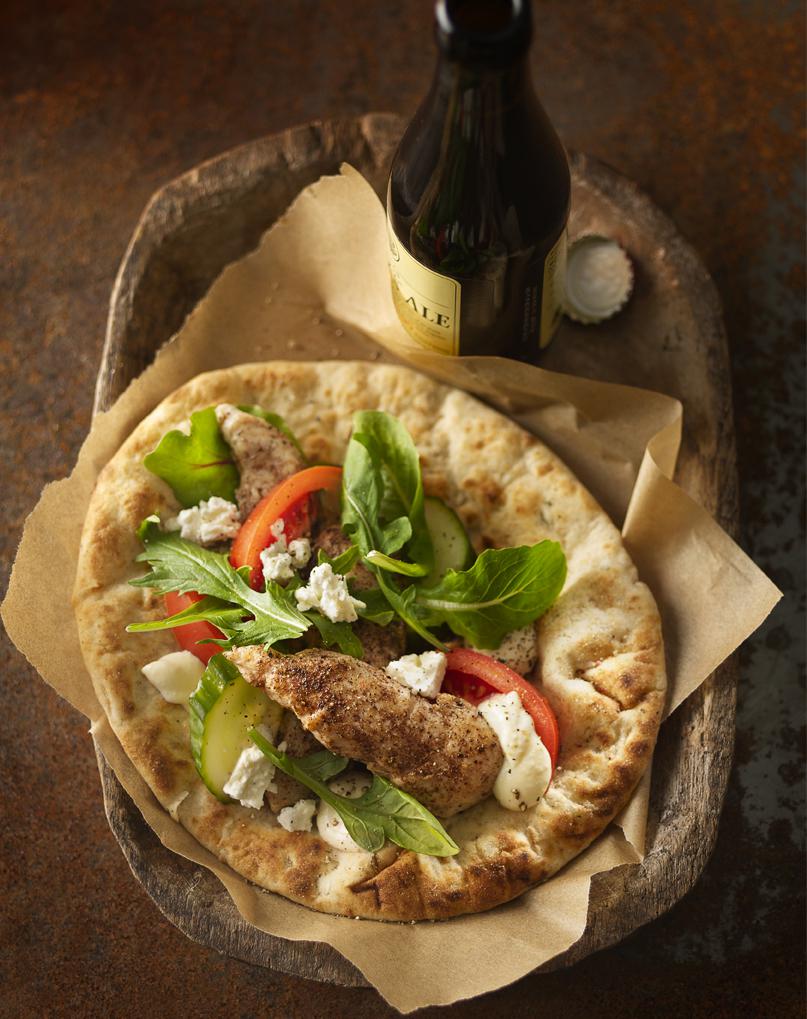 All over the eastern Mediterranean these spiced meat sandwiches are a street food staple. Originating in northwestern Turkey, this style of seasoned meat wrap is so common it's sometimes called the Middle Eastern taco.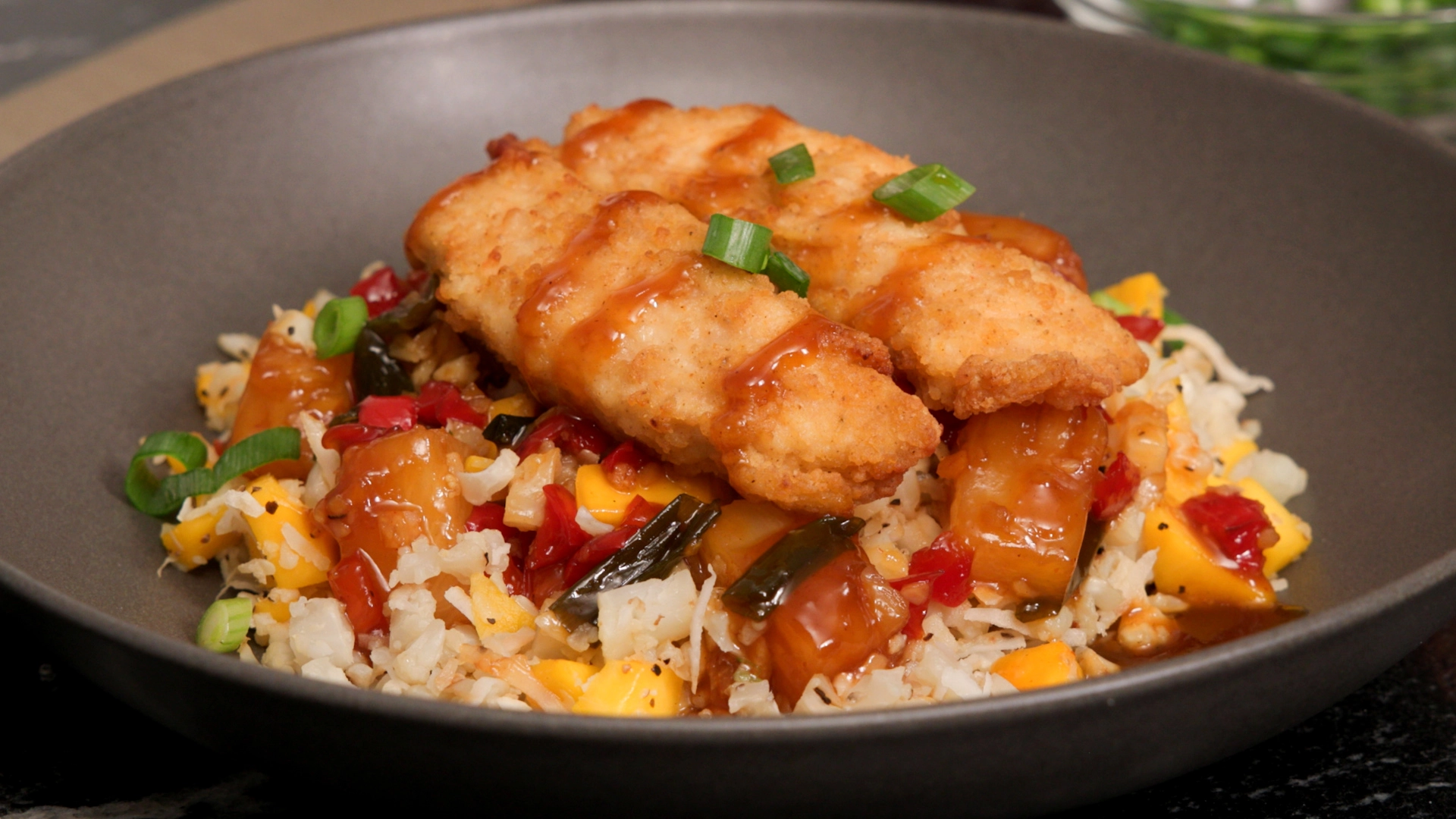 Sweet Hawaiian Chicken Strips with Cauliflower and Mango Rice
Sweet, zesty and a touch of heat – this Hawaiian chicken will surely be a crowd favorite with its tropical and island flavors. It's paired with a fragrant cauliflower 'fried rice' featuring toasted coconut flakes and fresh mango.
Sweet Pineapple Chicken Kabobs
Is there a better way to spend Father's day than firing up the grill and having a delicious BBQ where the whole family can be involved? This recipe features a mouthwatering sweet pineapple chicken kabob layered with red, green and yellow pepper peppers, perfect for a warm summer night!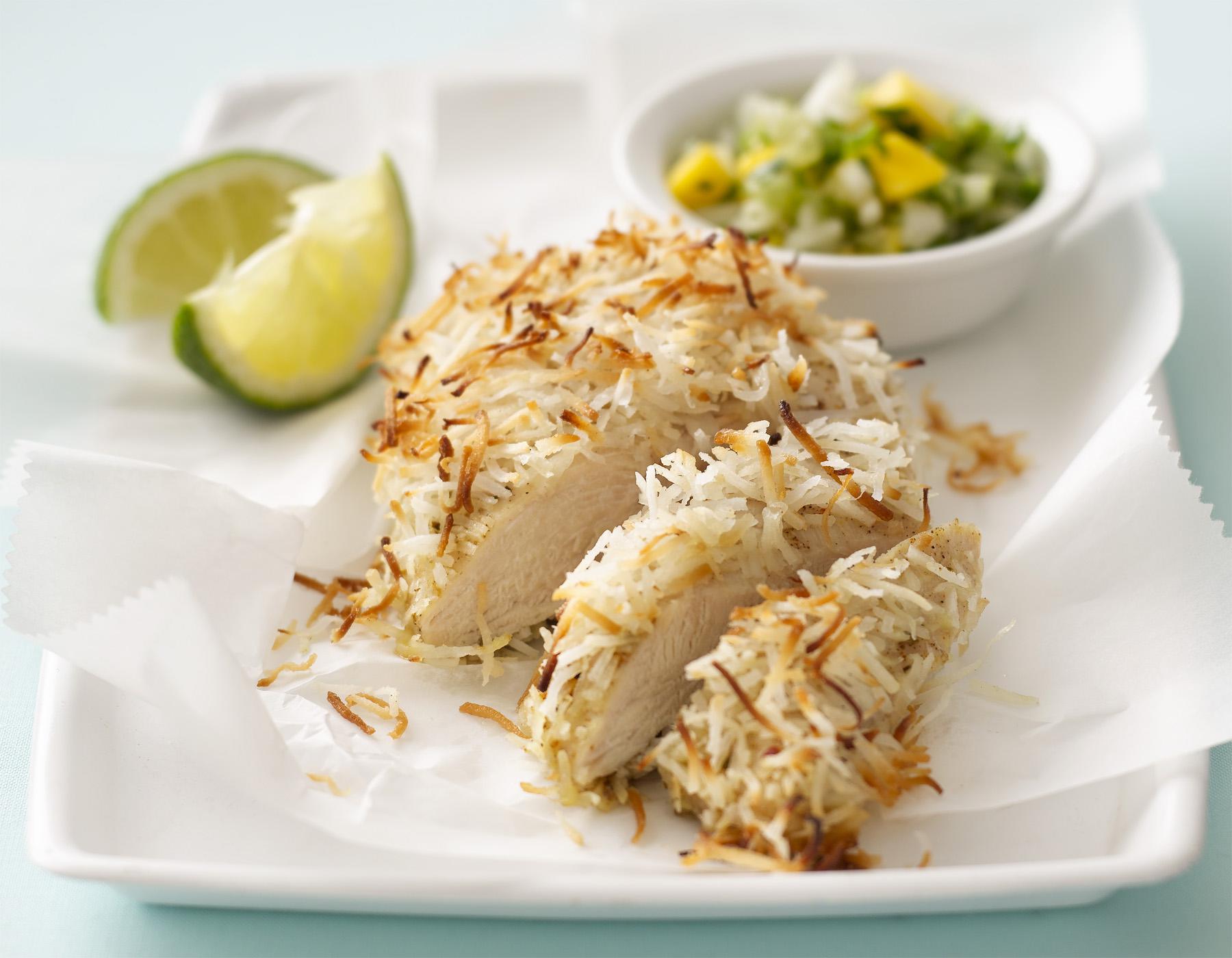 Coconut Jerk Chicken with Mango-Tomatillo Salsa
This take on coconut-coated chicken is a fusion of Latin-American flavors. It brings back memories of a mid-winter trip to Jamaica, where the melding of sweet and incendiary spices flavor many dishes. Tropical fruit sauces help temper the heat—vary the fruits you toss together for salsas. The key is to dice or blend the fruits together, with a squeeze of fresh lime and shower of cilantro leaves.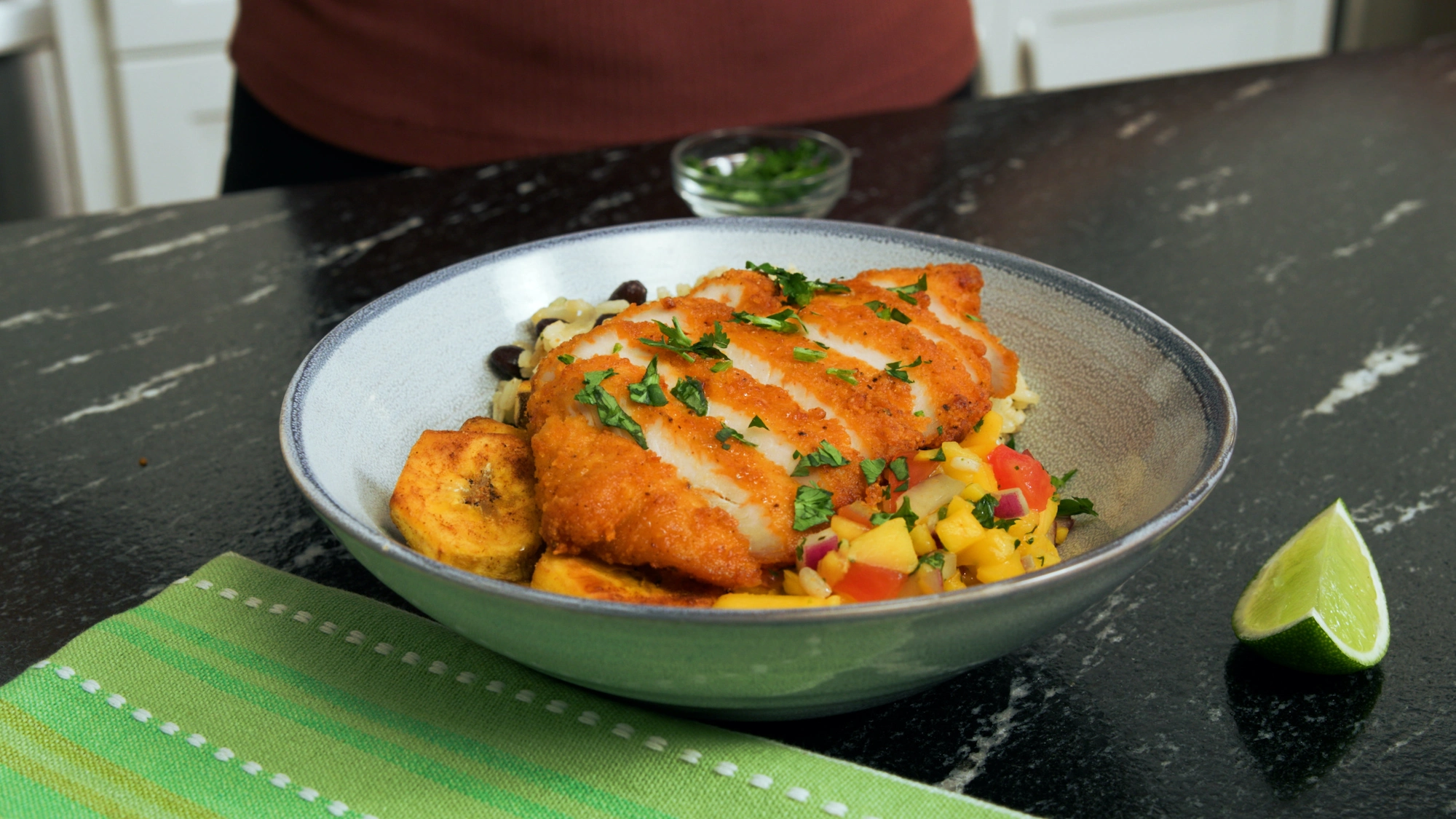 Cuban Chicken Bowls with Air Fried Plantains
Crispy Just Bare®Chicken, cilantro lime rice, fresh mango salsa and crispy air fried plantains make up this delicious Cuban-style chicken bowl.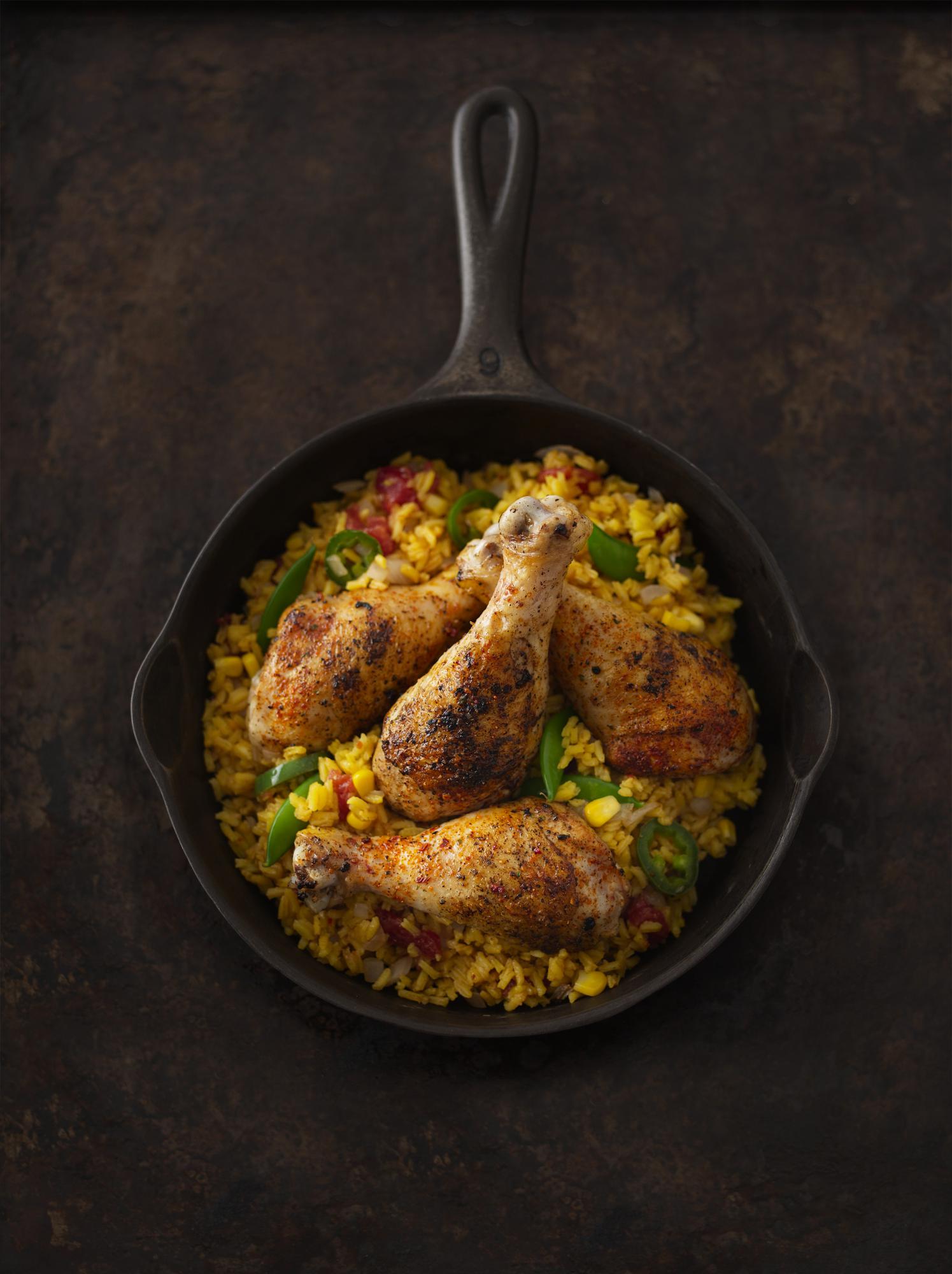 Arroz Con Pollo (Spanish Rice)
"Arroz con pollo" means rice with chicken—and variations on this classic combination are a staple all over Latin America. It's economical and wonderfully flexible; switch up the seasonings as you like and add bits of vegetables or herbs that you have on hand to the rice.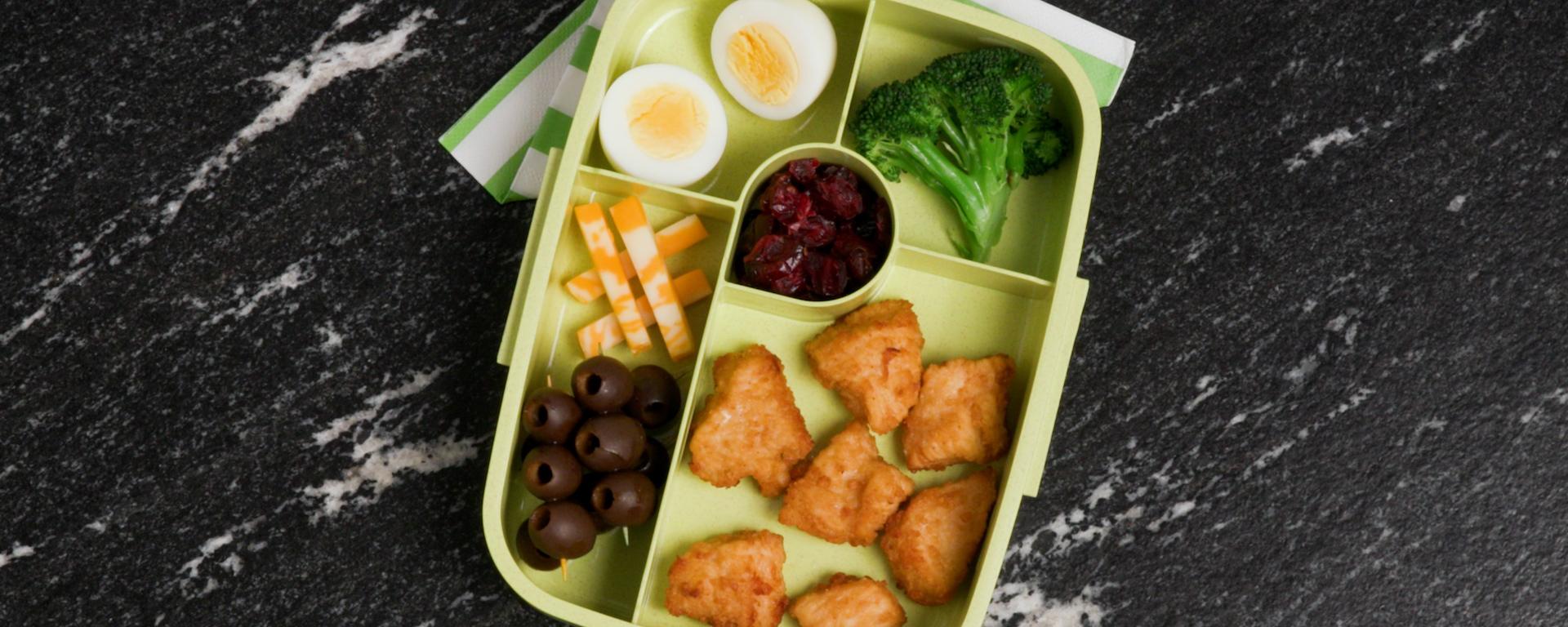 7 Tips for Creating the Perfect Bento Box Lunch
A well-rounded, colorful, and fun bento box lunch featuring Just Bare® Chicken is a surefire way to encourage healthy eating habits and keep your kids satisfied throughout the day.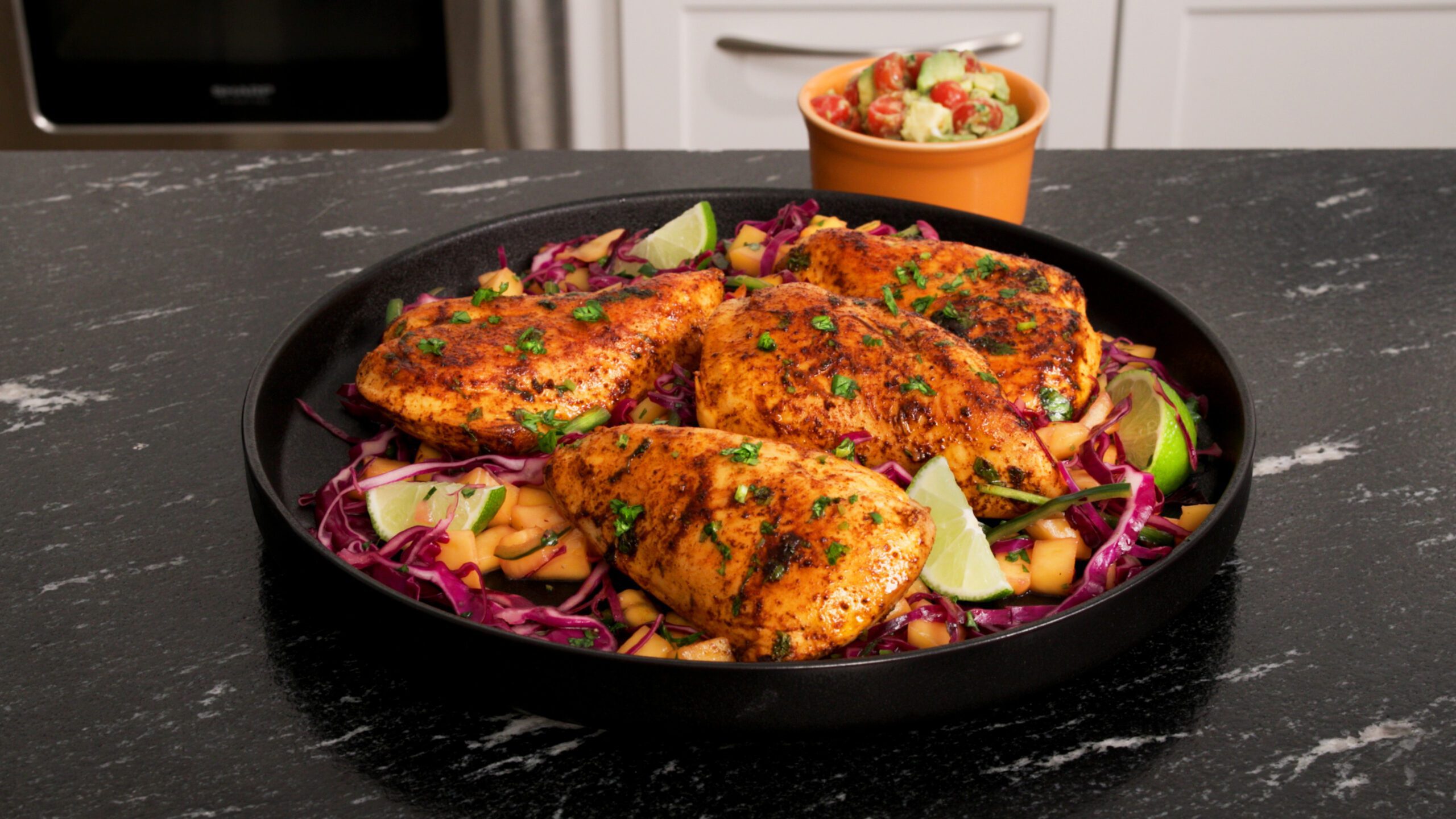 Chipotle Lime Chicken with Guacamole and Mango Slaw
The tropical flavors from the mango slaw pair perfectly with this grilled chipotle lime chicken and chunky guacamole.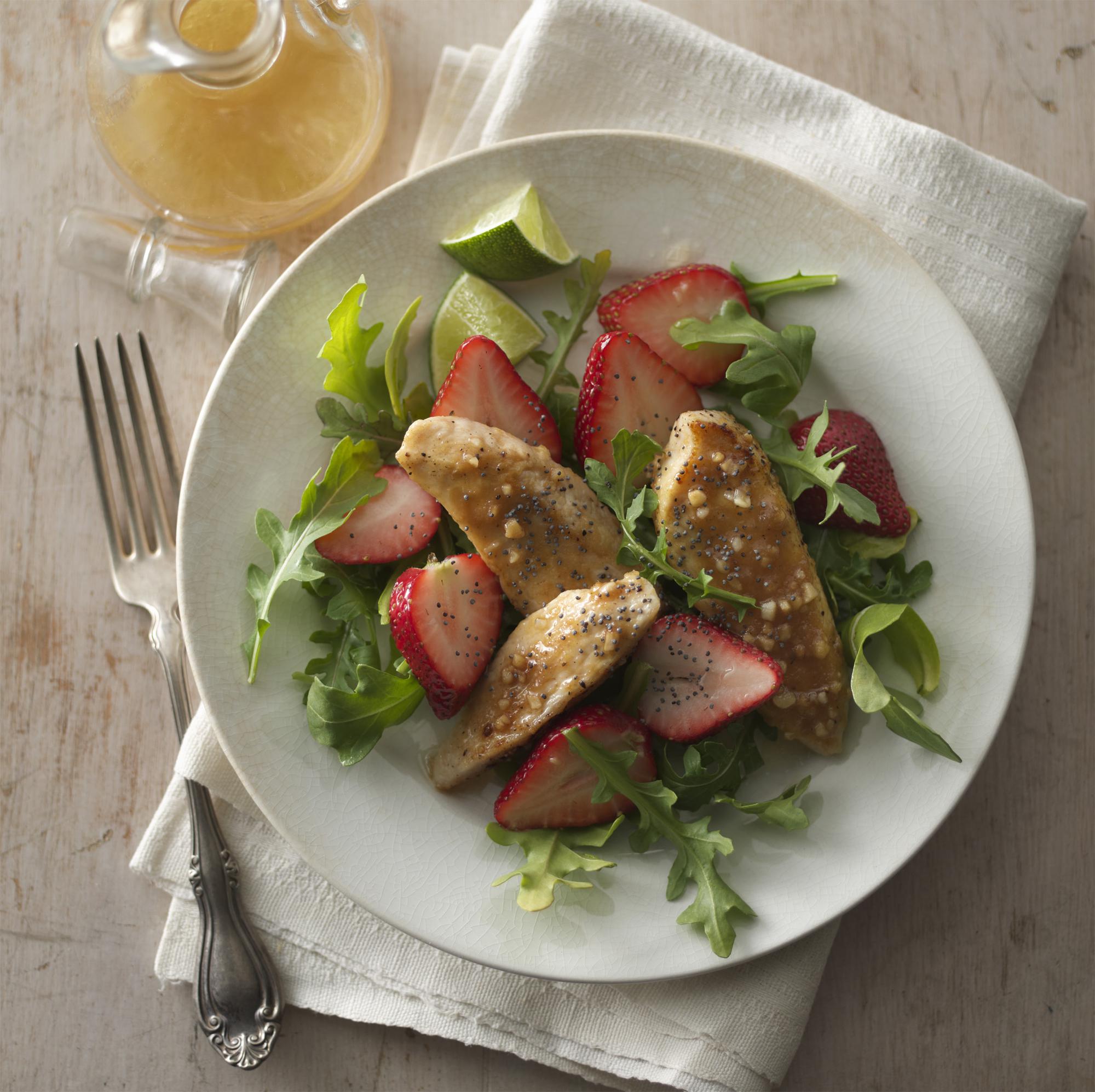 Strawberry Arugula Salad with Glazed Ginger Honeyed Chicken Tenders
Basic glazed chicken tenders with ginger are served atop a spring-inspired salad of strawberries, arugula, and poppy seeds.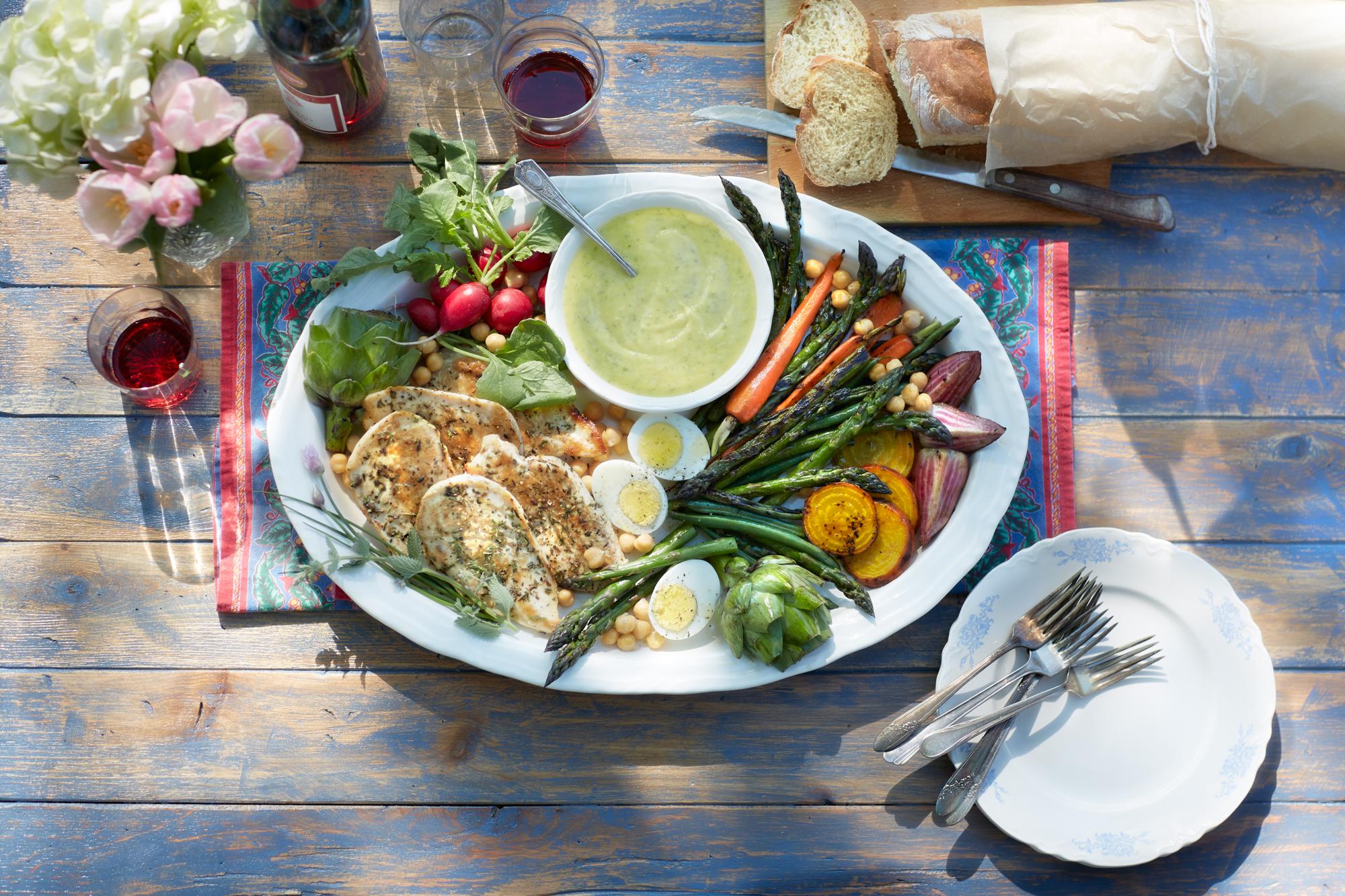 Grilled Chicken Paillards Le Grand Aioli
If you prefer dark meat, use boneless skinless thighs that are pounded out to an even thickness so they grill quickly. Aïoli is really nothing more than a thick, aromatic garlic mayonnaise and is the heart of midsummer celebrations of seasonal vegetables in southern France. Here the mayo is made with roasted garlic and fresh herbs—the perfect sauce for grilled chicken.
Get Fired Up For Grilled Pizza
Two favorites, together at last.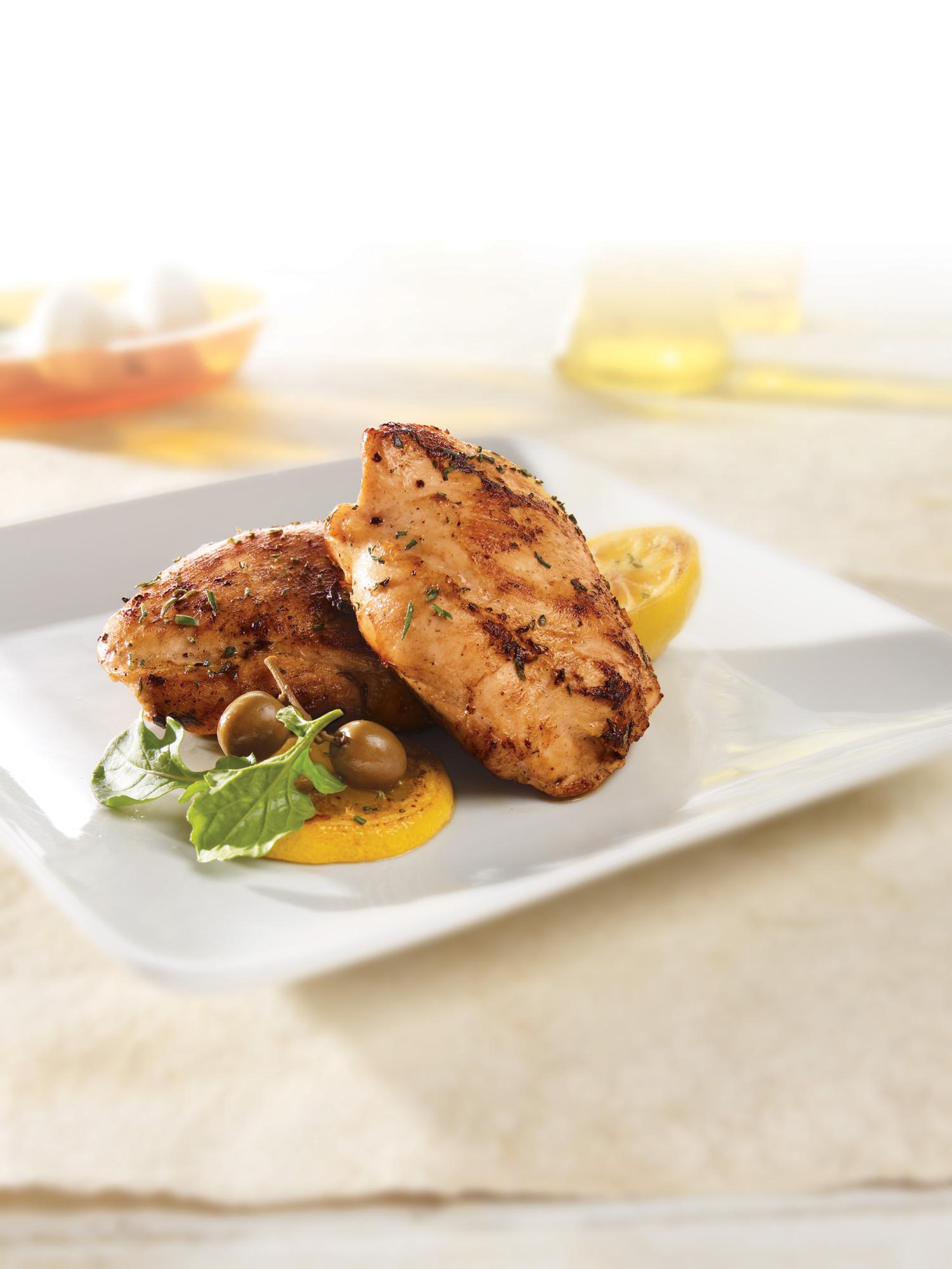 Lemon Rosemary Grilled Boneless Skinless Chicken Thighs
Grilled chicken thighs with a tangy lemon rosemary marinade. Serve with grilled citrus slices, salad greens and olives.
Lightly Breaded Spicy Chicken Breast Fillets
Skip the drive-through and create a delicious spicy chicken sandwich at home with our New Lightly Breaded Spicy Chicken Breast Fillets. Made with boneless chicken breast fillets and packed with protein, our spicy fillets are marinated and breaded in a spicy, southern style for a peppery and slightly sweet heat. Just heat and serve for a premium, restaurant-quality meal in record time.
NO ANTIBIOTICS EVER*
NO ADDED HORMONES OR STEROIDS**
NO ARTIFICIAL INGREDIENTS, NO PRESERVATIVES
22g OF PROTEIN PER SERVING